KPI - Beta Release
Bi4Cloud provides Financial ratios, KPIs and common Financial Metrics.
Getting started with this is really easy because we have setup some common defaults. On the BI Admin screen you will see a new target icon.


  Click on the KPI target to Create the Default KPI's to get started.
After it's clicked it will take around 30 seconds to calculate the default KPI's. These default KPI have been chosen to give you a feel for what can be produced. 
KPI - Default Charts 
KPI - Set Targets & Thresholds 
To setup your own Targets and Thresholds
Click on the Cool Stuff icon on the Company Tab

Click on Menu and choose KPI's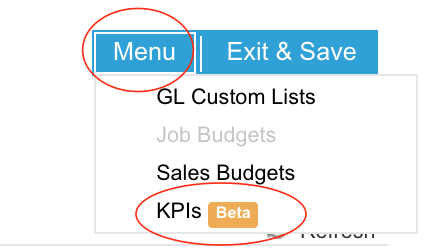 Click on Set Targets
Click the Green Plus to to Add your targets
Choose the KPI e.g. Revenue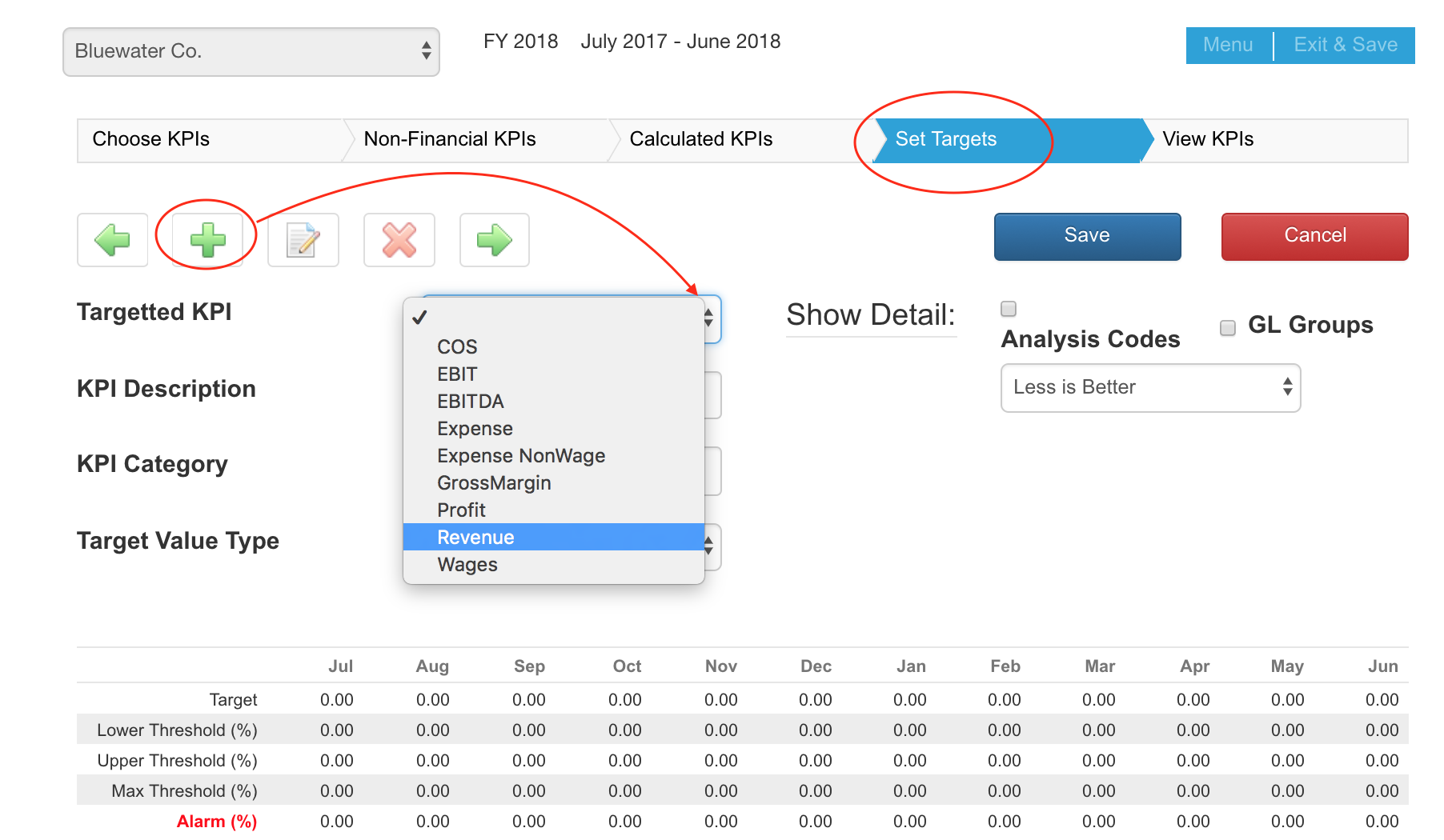 Choose Target Value Type

Fixed - Enter one target to repeat each month
Monthly - Enter targets for each month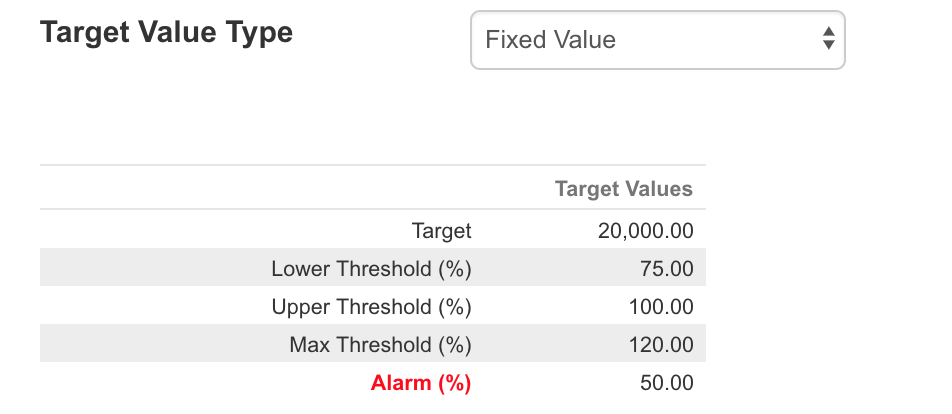 KPI - Thresholds 
Lower Threshold - % of the Target 
Upper Threshold - % of the Target 
Max Threshold - % of the Target 
Alarm - % of the Target that raises an Alarm Level

More Advanced Features
You can has the KPI feature of calculate User Metrics like Yield and insert these into your P&L reports.
See how here
What is a Beta Release?
It's Greek !  Alpha, Beta, Gamma.
The Alpha version is the internal development and testing version that we work on to build the KPI feature.
The Beta release is the KPI feature's public debut.  A Beta cycle is intended to get exposure to real data and real users and get your feedback. When you use the KPI feature any outages (that's geek speak for bugs) are automatically logged and sent to us. You are welcome to try these new KPI features but please do so on the understanding that it's not yet perfect and it's not yet production quality. The purpose of a Beta cycle is to make a product bullet proof faster and for those of you who have the time and patience we appreciate your support.
There are a few things we are still working on and also some know issue. These are listed here. 
If you find other issues not listed here please let us know by emailing support@bi4cloud.com.