Reports that have rows with zero values can be hidden by using the Properties button in the toolbar. The Properties button

is on the tool bar and is the 3rd from the right.

For example this report has several rows before the sub-totals [4] Income and [5] Cost Of Sale where the value columns Actuals, Budgets and Variance are zero.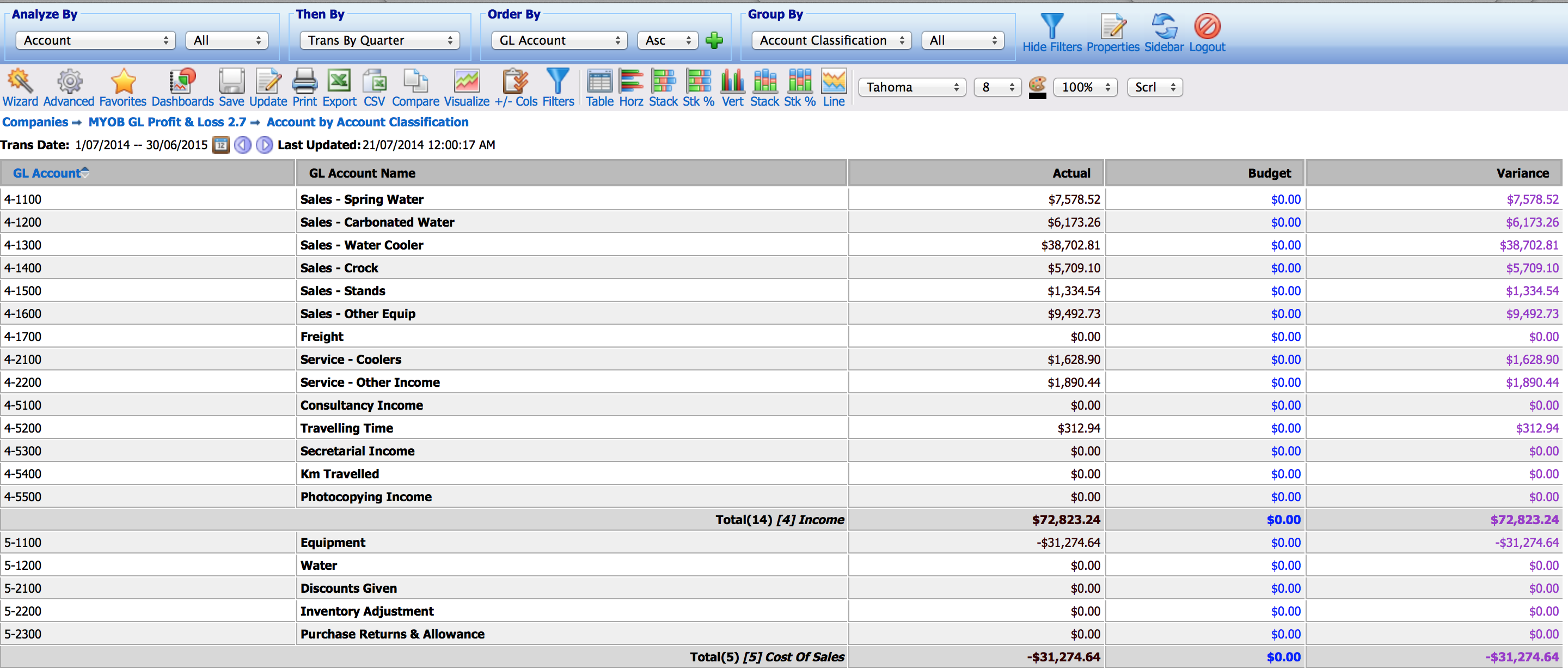 To hide these zero rows select the Properties button and the following Properties screen is presented.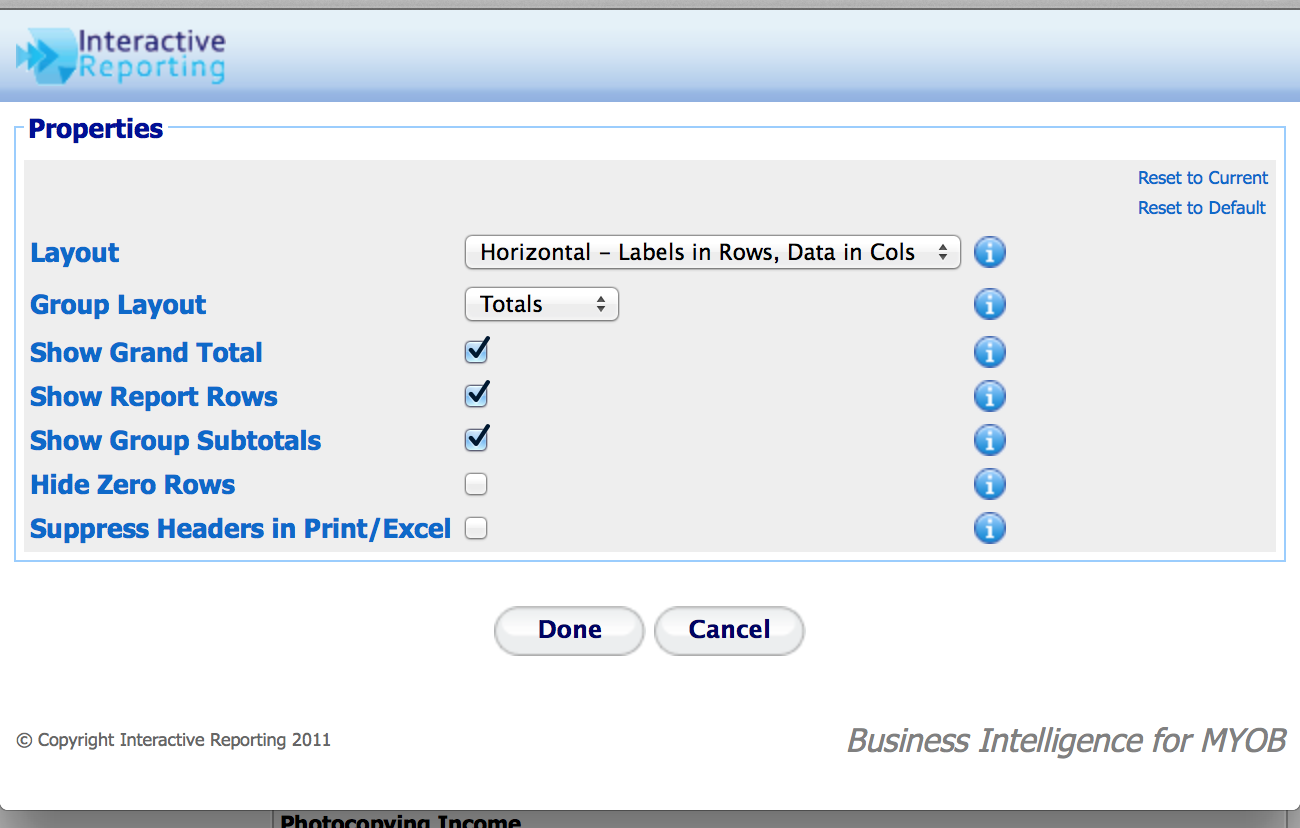 Note the Hide Zero Rows checkbox on the second last option. Check this and re-run the report and the rows with zero values will be hidden.