Add New Users


User Types
There are two types of user accounts in BI4Cloud:
Admin Users
The first user that was created when you signed up for BI is an Admin user by default.
An Admin user can access the following areas:
Organisation - Change Organisation details
User Admin - Add and remove users, add user restrictions to Companies and Report Groups
Company - Add new company files or disconnect company files
Support - Access Support area including BI Community
Payment - Access and change the subscription plans including payment details
Cool Stuff - Access Cool Stuff features including KPI's
Spark Charts - Hover on charts to see values or click to change
All Admin users are able to see the Account Administration page.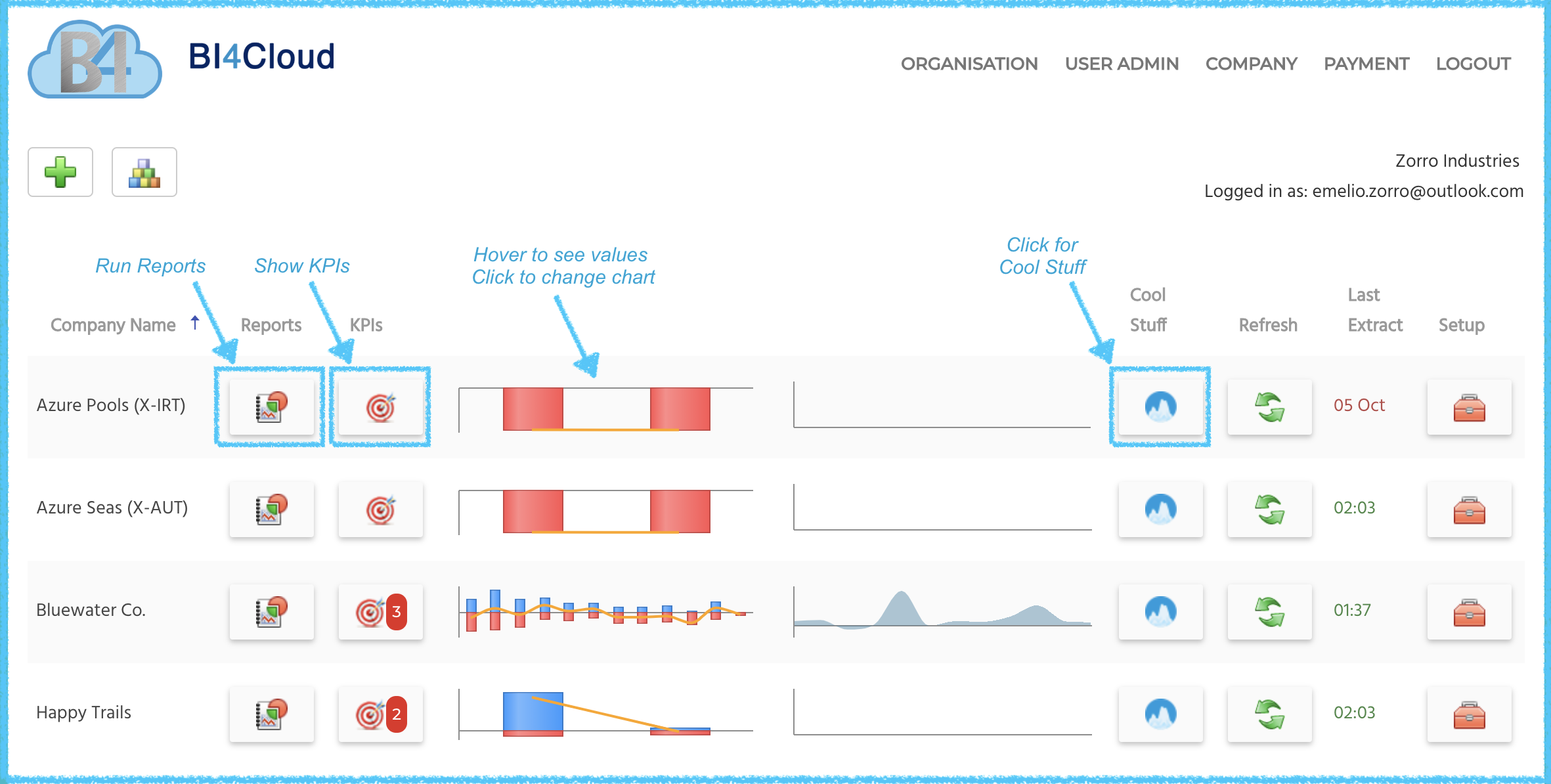 Add Users / Set User Restrictions / Grant other Users Admin User Rights
Admin users are able to:
Add new users
Restrict User Access to only certain Report Groups and or certain Company files
Grant other users Admin User Rights on the User Admin tab
Standard Users - (Non-Admin user)
A Standard user is only able to Run and Save BI Reports.
A Standard user is taken directly to the BI Favourites screen on login which looks like this.
Make a user a Standard user if you plan to restrict their access to only some Companies or Report Groups.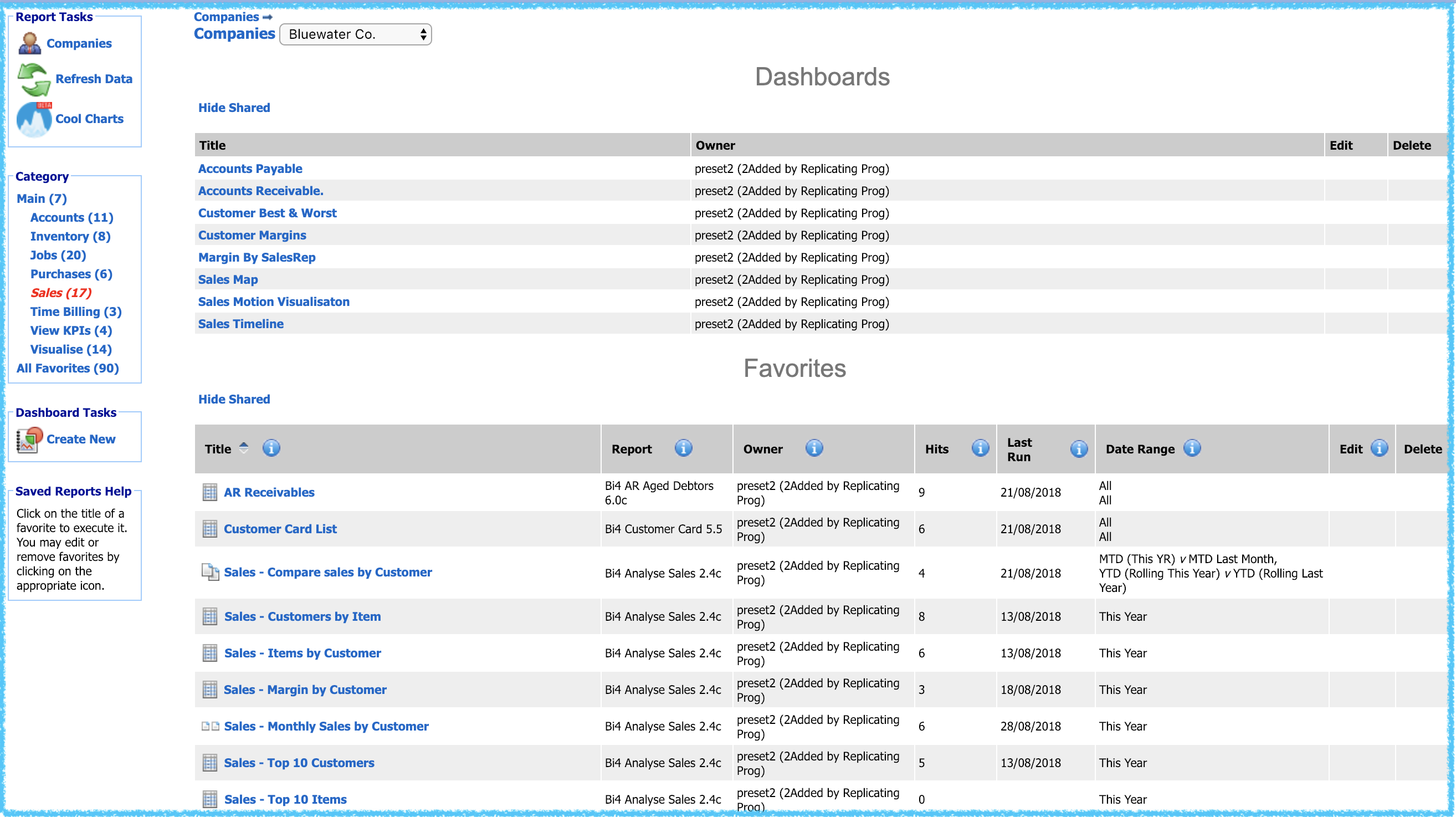 Restrict User Access
To restrict user access to only some types of Report Groups or some Company files see:
- Control User Access to Companies and Reports.