Logging In
Go to my.bi4cloud.com and you will see this screen like this
This will be your first challenge - you could enter your BI user name and password or maybe  click through the More Images link and get lost in the awesome photography of Jason our head developer and fabulous photographer.
Assuming you've had your fill of beautiful pics let's get to work
Enter your Username (this will be the email address that you used to Sign up or that was assigned to you as a Standard user)
Enter your Password
If you cannot remember your password then Click the "Forgot Password" link
If you don't have an account then click the "Signup to Bi4Cloud ..." link
The system will determine if you are a BI Administrator user or Standard user.
Account Types
There are two types of users or accounts in BI4Cloud, Administrator and Standard users.
The Administrator user is, by default, the first user that was created when you signed up for BI.
The Administrator user can change Organisation details, initiate BI data Refreshes, select and assign companies and add / modify standard users and access the subscription payments area. An Administrator account can also use the BI software.
A Standard user is simply only able to Run BI Reports
Administration User
If the login is a BI Administrator then the Cloud Account Administration Console is displayed.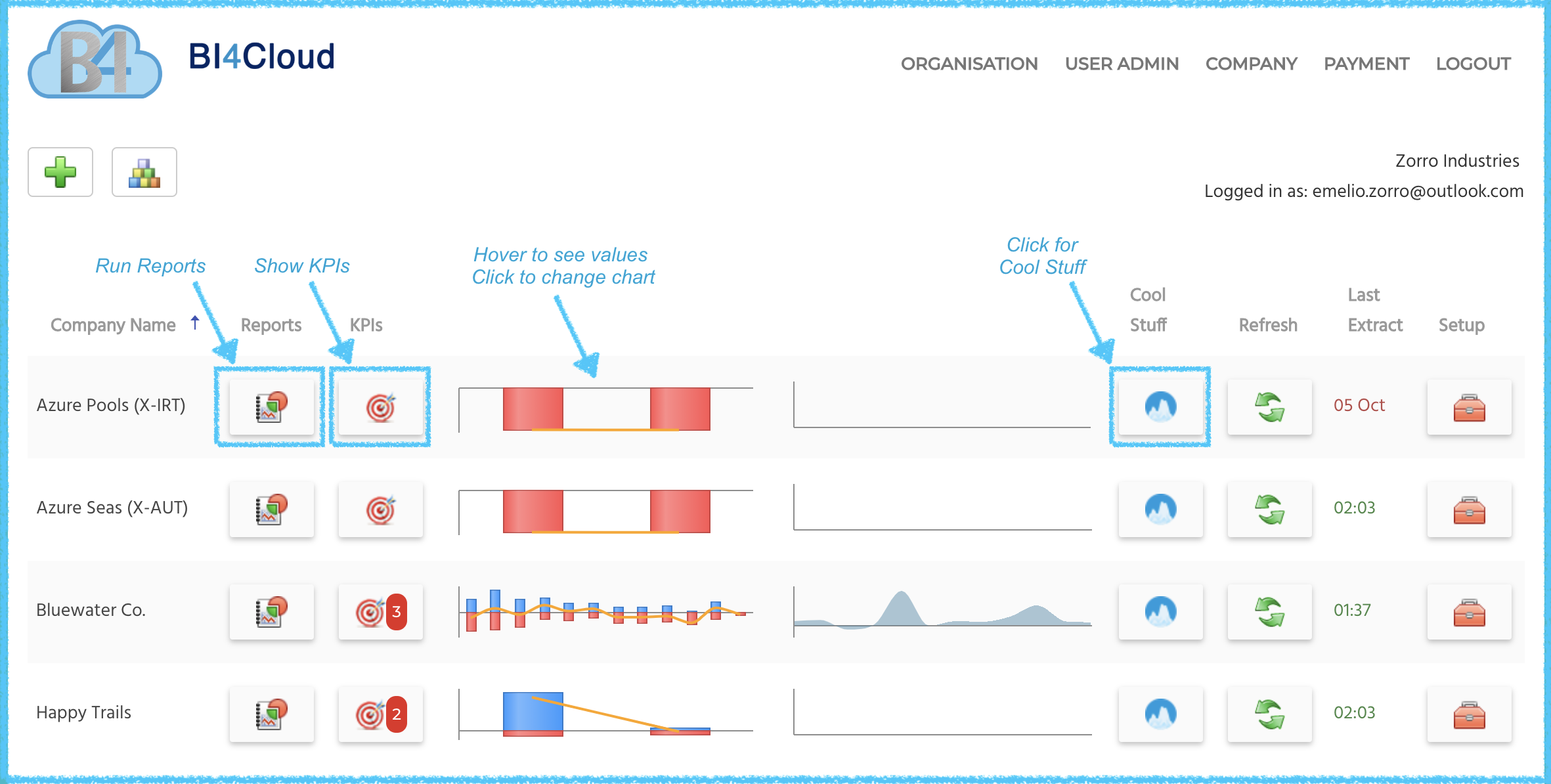 To Run BI Analysis then press the Reports button.
To see and create default KPIs press the KPI button
Hover on chart to see values or click to change
or open up the world of Cool Stuff
The console allows you to change companies you connect with BI using the Edit as well as Sync and disconnect companies.
You can use the menu at the top to change Organisation details, change User Details and make Payments.
Add Users / Grant other Users Admin User Rights
The Administration user is able to grant other users Admin User Rights on the User Admin tab.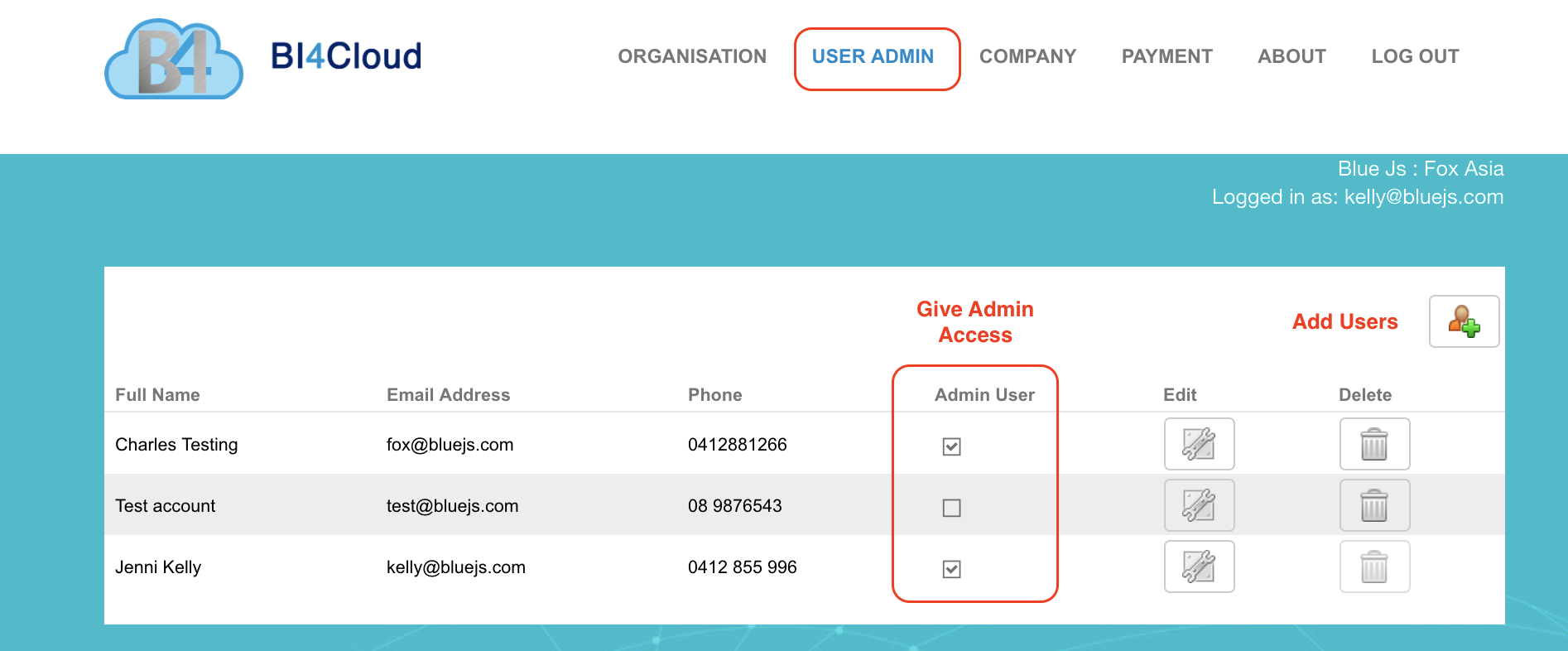 Standard Users
A Standard user is taken directly to the BI Analysis screen which looks something like this.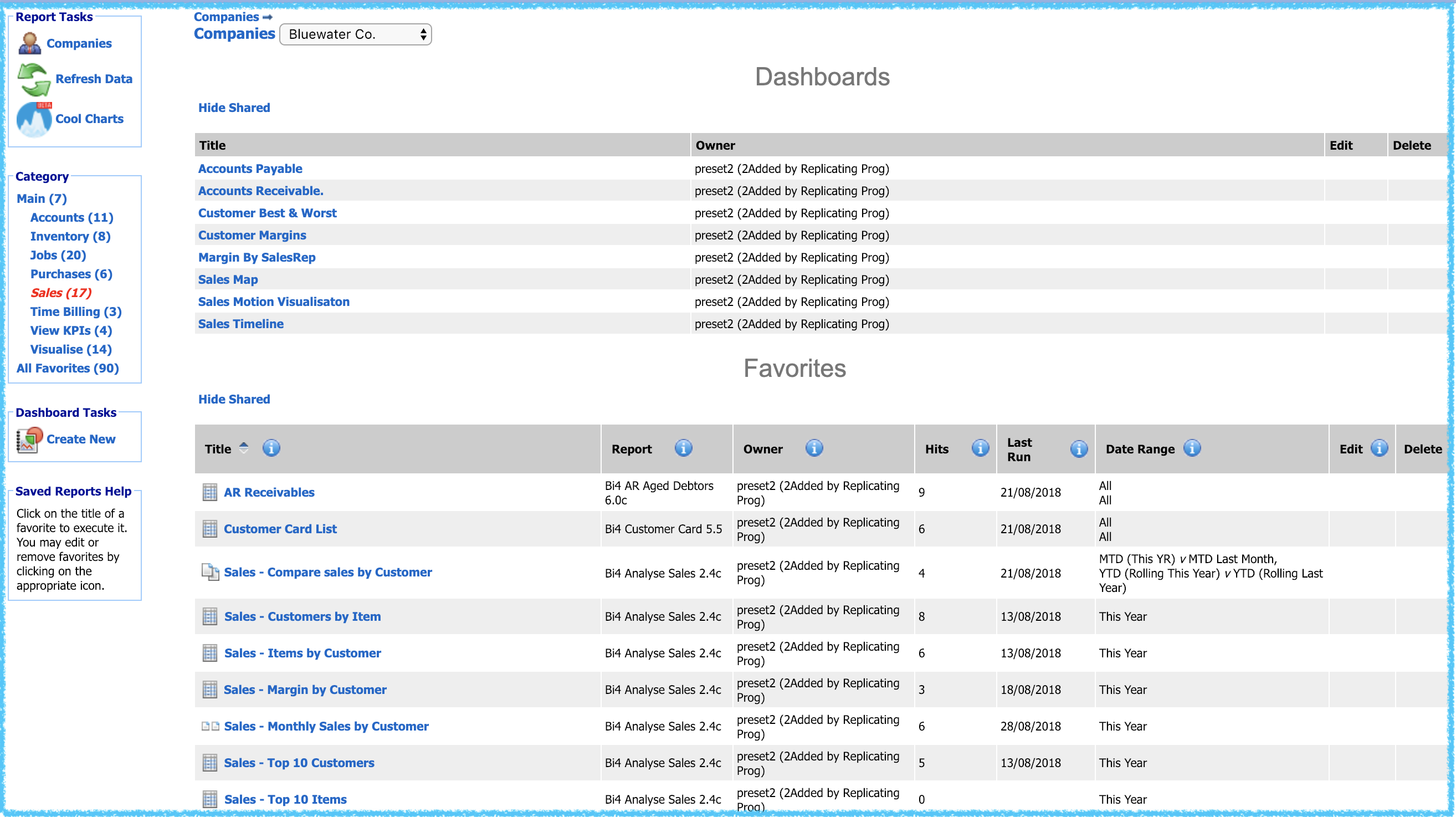 Forgot Password
If you forget your password then press the text Forgot Password in the login screen.
You will be sent an email with a link that will allow you to set your password. If you don't get the email then check your email Spam folders
Other Login Errors
If your subscription lapses then the BI product will become unavailable.
If you are an Administrator when you login you will be taken directly to a Payment page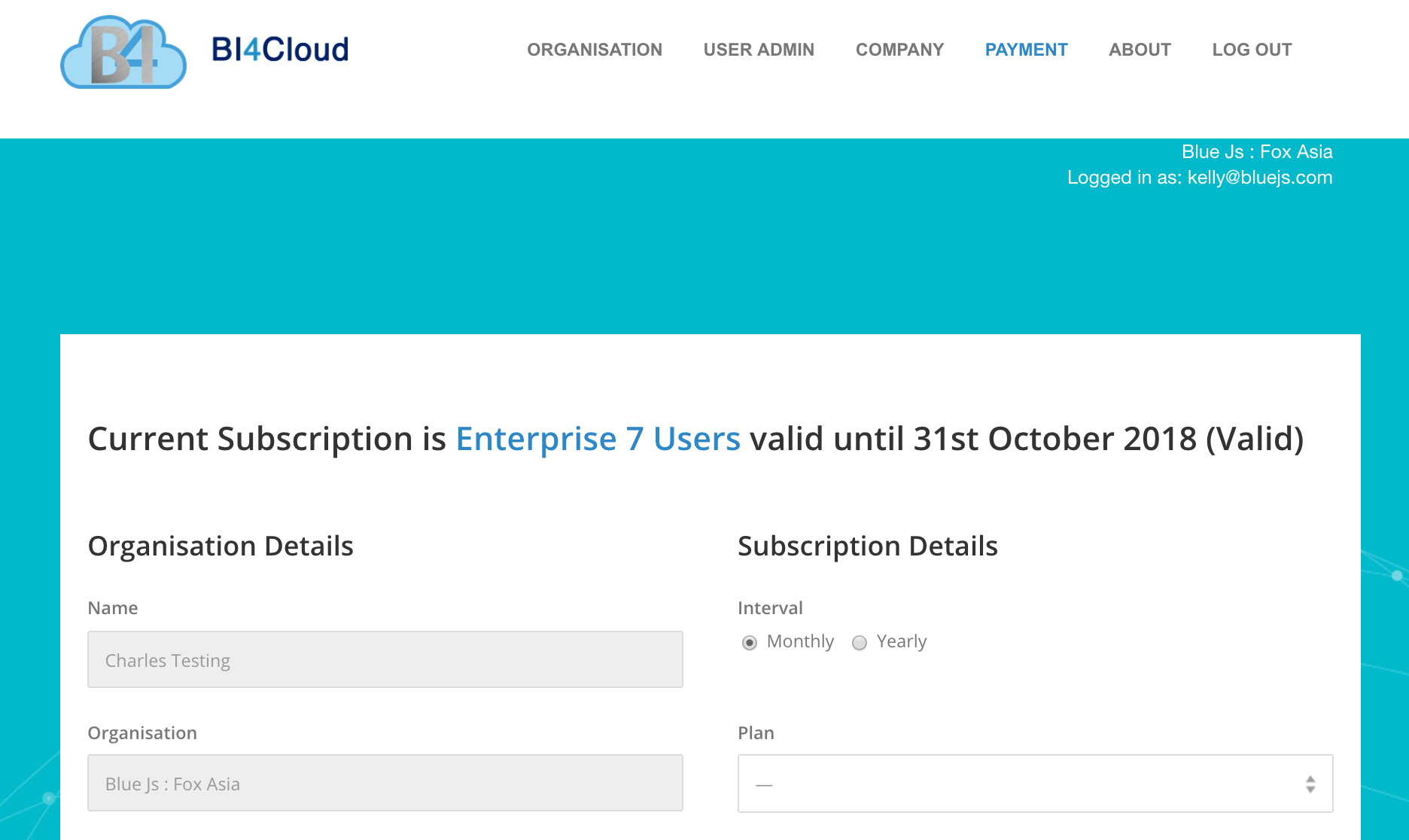 If the BI Subscription has lapsed and a Standard user attempts to login they will be presented with a screen that indicates the subscription has lapsed.