MYOB AccountRight & ABSS Premier do not include the ability to track serial numbers on Items. However a clever trick to let you track serial numbers by item when they are sold is to use the MYOB Jobs function.
Create a Job for each unique Serial number and then allocate the sale of each item to the corresponding Job number (serial number) on the Sales Invoice. This will let you keep track of which serial numbers are associated with which customers.
1. Create a New Job for each Serial number
When you receive in serialised products:
setup a new Job in MYOB for each serial number
use the serial number as the Job number ( up to 15 characters) or
use Job name for the serial number (up to 30 characters)
enter in other details about the item on the Job card
use job header to group the same items together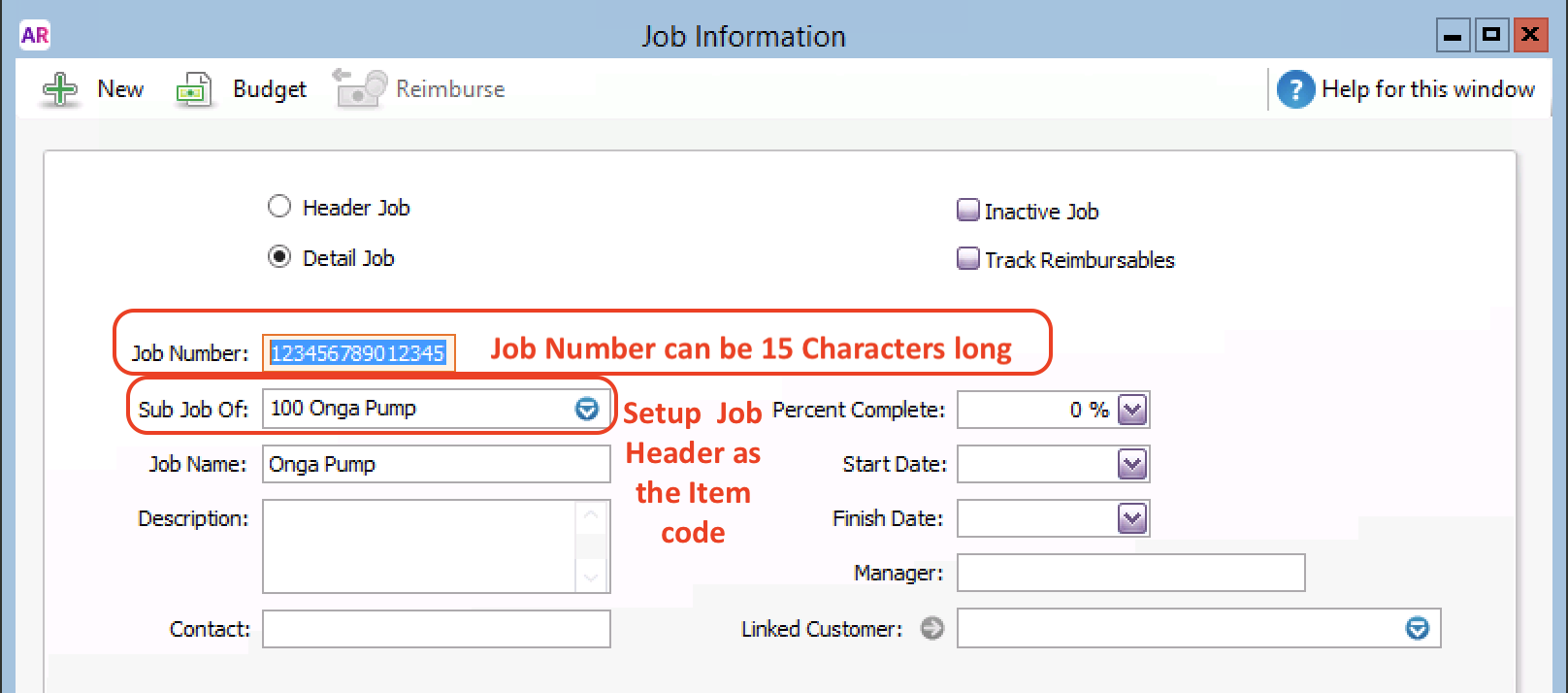 Job List in MYOB will then appear with all of the Serial numbers for each item listed together

2. Allocate the Serial Number to each Item Sold
When the item is sold:
allocate the item sold to the serial number in the Job field on the sales invoice
if selling multiple items each item will need to be on a single row on the invoice
note you could setup the Job and enter all details at this time using the New button when choosing the Job number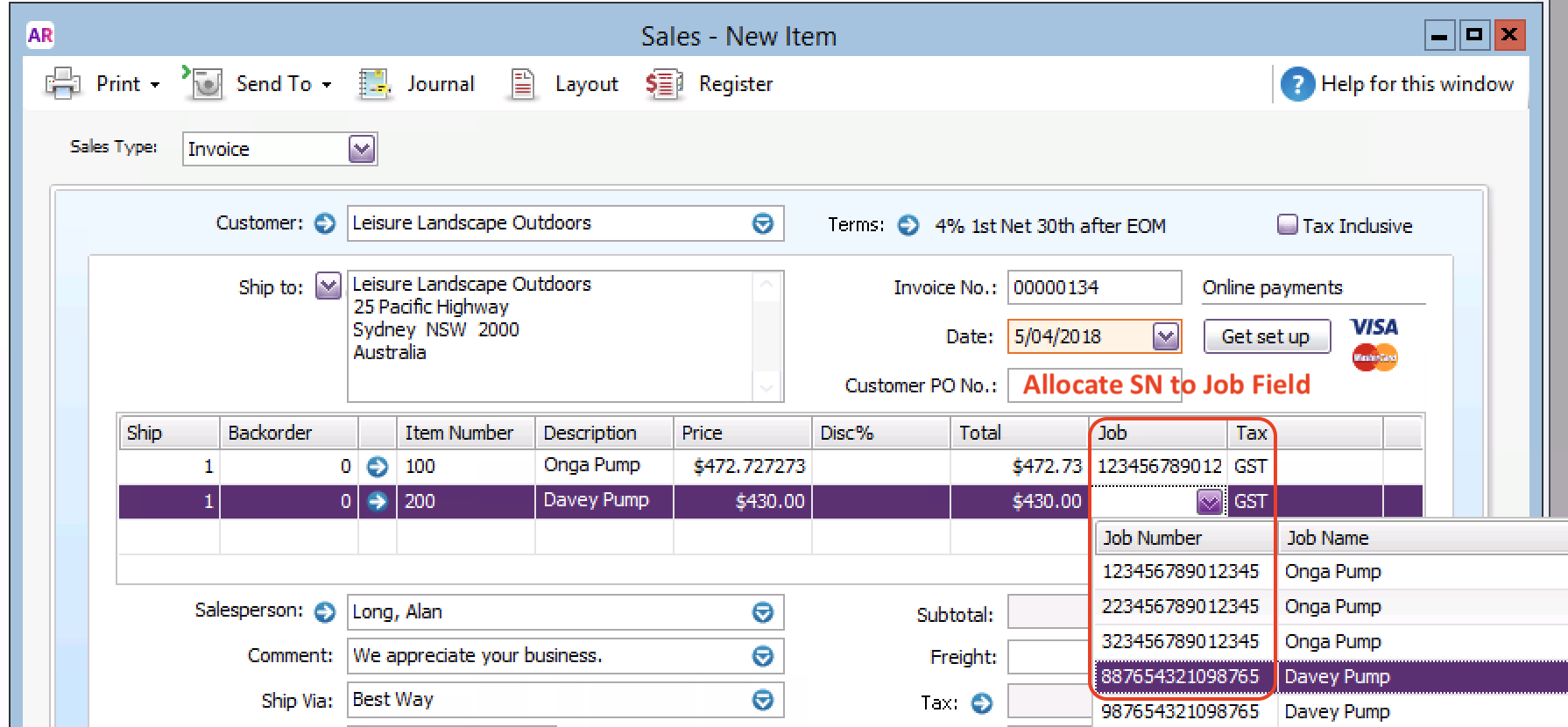 3. Update Job card
Enter warranty period using the Job Start and End dates
Enter the Customer in the Linked Customer field on the Job card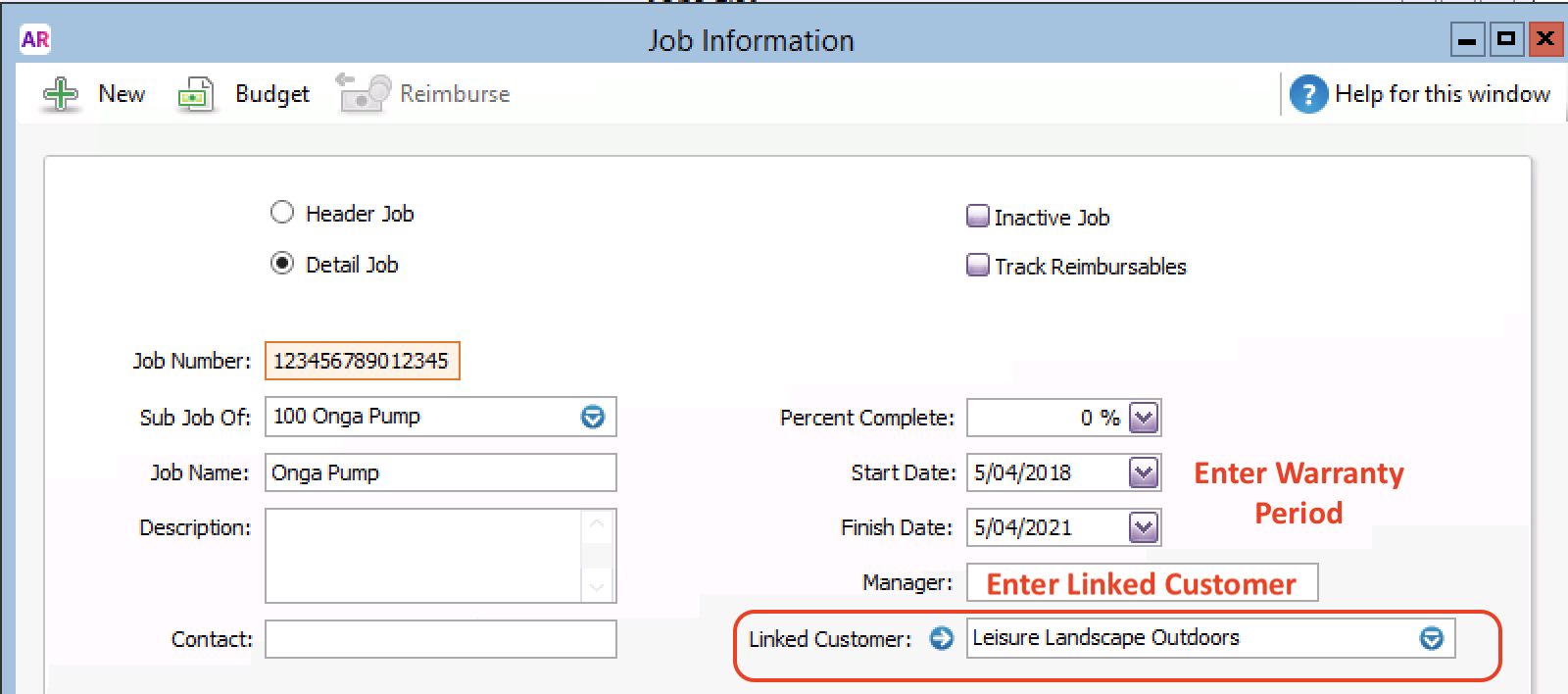 4. Job Reports from MYOB
Job List report shows which Serial numbers have been sold

Job Activity Report Linking Serial number to Invoice Customer and showing End date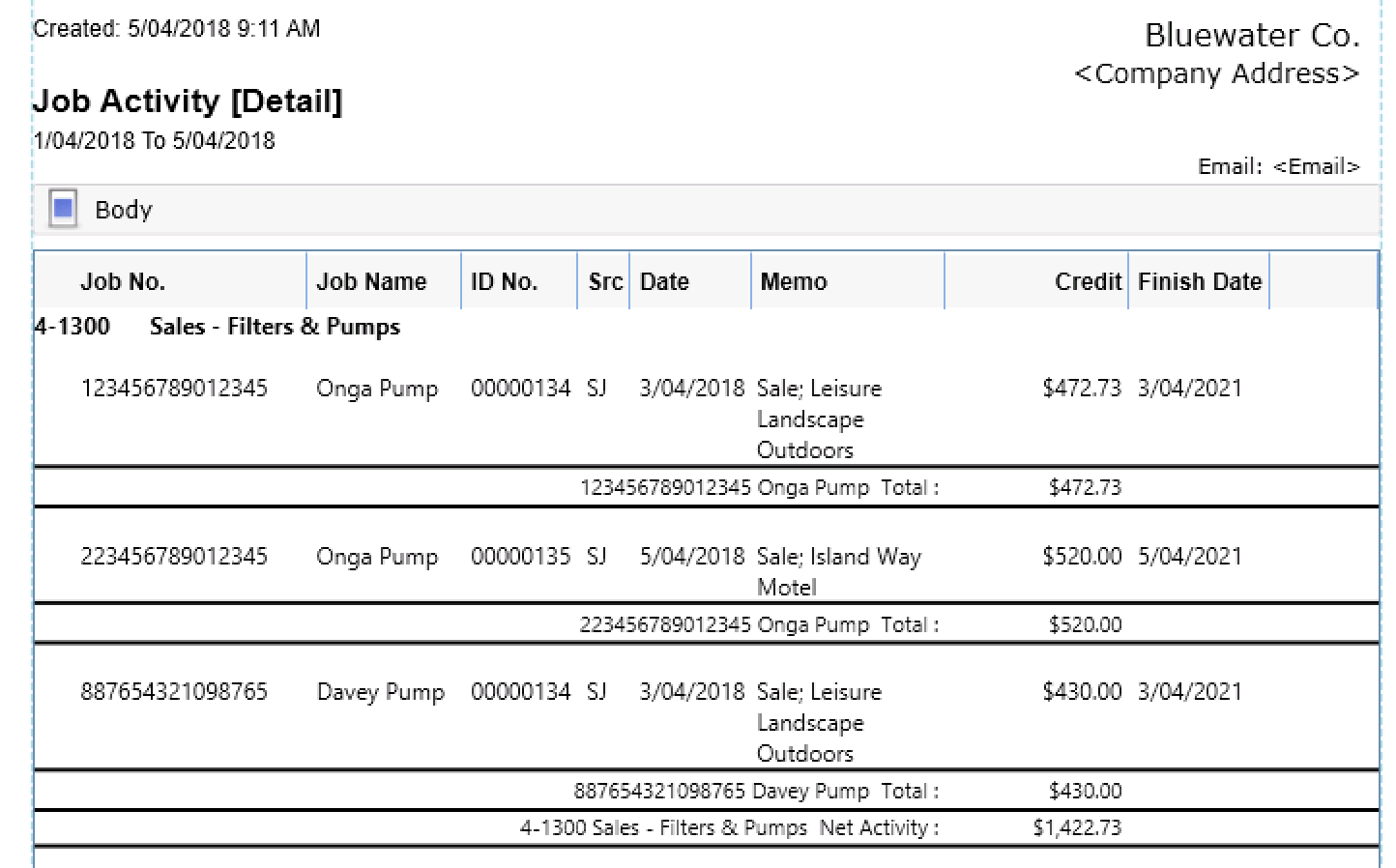 On the Customer Card see all Linked Jobs ( Serial numbers)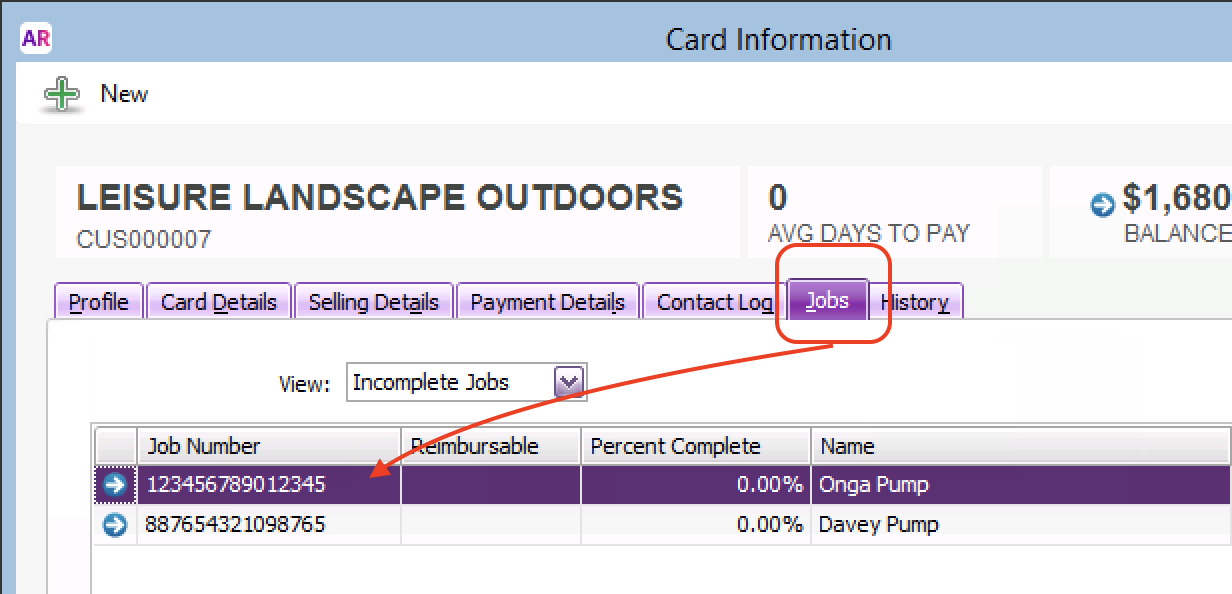 5. Job Reports from Bi4Cloud
If volumes of serial numbers grow then use Bi4cloud Business Intelligence flexible Jobs reports to be able to filter by Invoice date, Warranty periods etc.