Reports can be Saved to Auto Email on the Enterprise Plan
Enterprise Plan users of Bi4Cloud can save significant time on running reports by scheduling them to auto email to any email address:
Daily
Weekly or
Monthly
Reports auto email at 8am following the overnight data sync
This Article provides guidance on how to:
Save New Favourite and Schedule to Auto Email
Click on the Save (Floppy disk) icon to create and save your own Favourites (Professional & Enterprise plan)
Tick the Schedule E-mail box
Choose report Frequency under Perform Task
Choose which company to report on
Enter email addresses
Separate multiple addresses using a "," comma
Choose report Format ( pdf, excel etc)
Save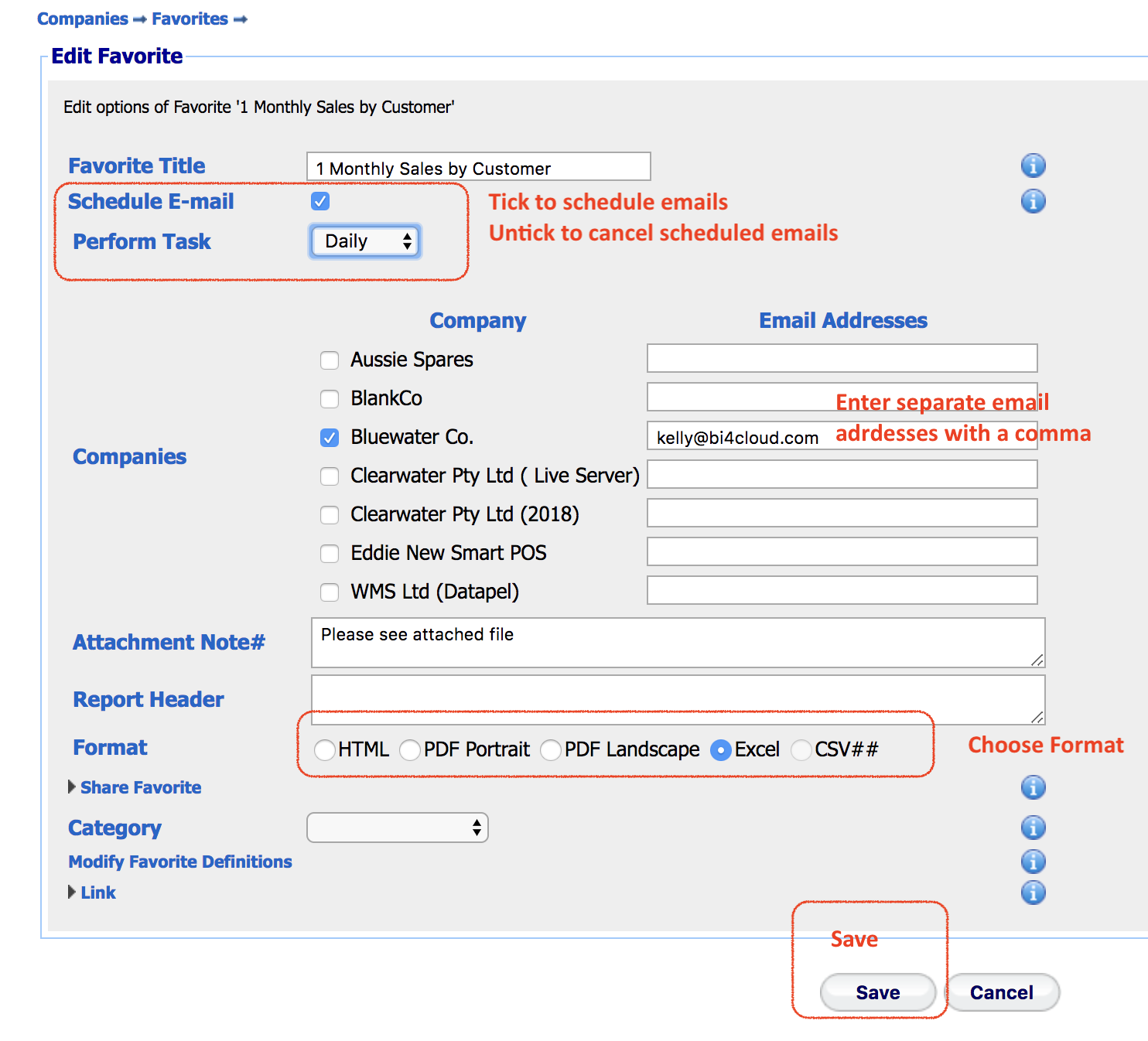 Edit or Remove Scheduled Emails
Reports that have been saved to Auto Email show an Envelope icon next to the Favourite name.
Click on the Edit icon to:
Change email recipients
Change email frequency or report format
Untick to stop Favourite from emailing
Save

If you are receiving a scheduled email from another user, their email will usually show as:
Printed On: 3/01/2022 9:02:04 AM by name@email.com
Contact the report owner to request any changes.
Upgrade your Bi4Cloud Plan to Enterprise
Click here to learn how to check what plan you are on and to upgrade to Enterprise if you wish to use the Emailer feature.