The first time you connect an MYOB AccountRight Live file to Bi4Cloud the Data sync pulls all historical data.
This is a FULL Sync. This Full sync may take a long time if your file is large.
Thereafter Bi4Cloud does an Incremental Sync, only extracting any new or changed transactions. This is much faster.
Ensure you manually Force a Full Sync after you make major changes to your MYOB file e.g.:
Upgrade MYOB file
Export data and re-import (e.g. Customer or Item cards)
To force Bi4Cloud to run another Full Sync:
Login to your Bi4Cloud account as an Admin User at my.bi4cloud.com
Click the red setup button against the company you wish to sync in FULL.

Tick the Force Full Sync checkbox
Press Save (floppy disc Icon).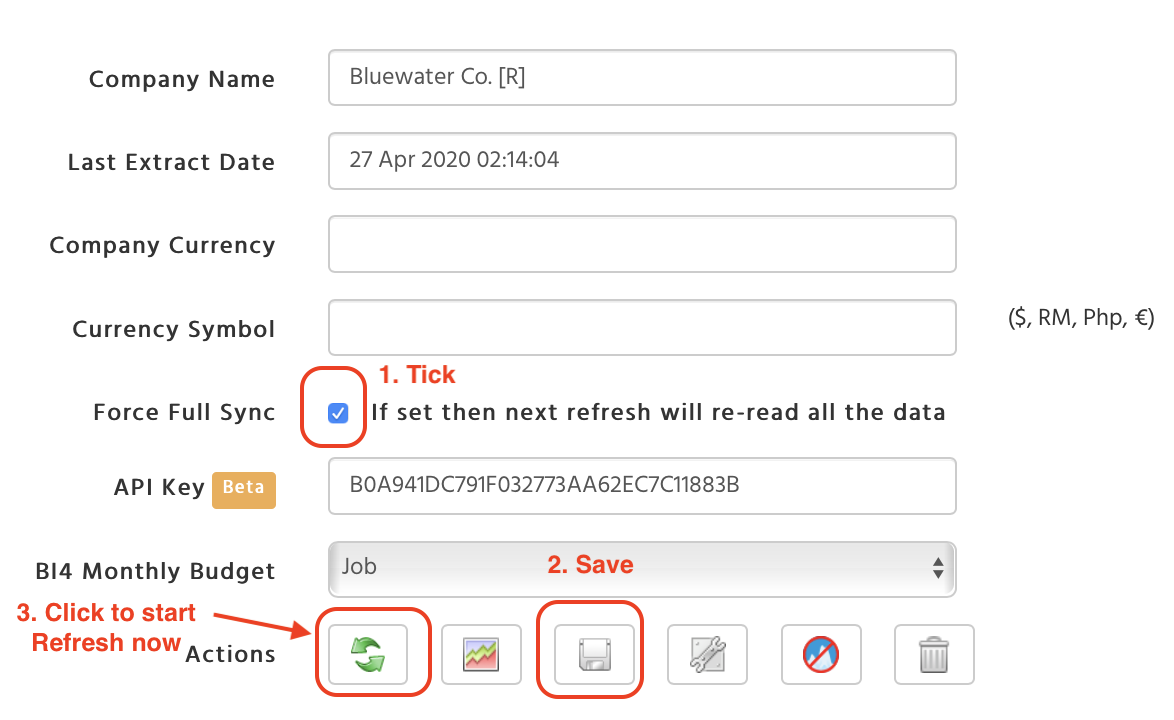 3. Click Refresh to start new Full Refresh now or wait for the overnight refresh to run as a Full Sync.
4. Once the Full Sync is completed the Next sync will revert back to Incremental, you do not need untick the box.