Upcoming Release
Details about upcoming releases will be posted as they become available.
---
Current Release
June, 2021
New and enhanced chart features
Pareto - visualise the 80/20 rule
Like a Jimi Hendrix album there's a lot going on here. Up to 4 elements can be visualised simultaneously using X-Position, Y-Position, Size and Colour. These can then be set in motion using the Play button. Enjoy the loop.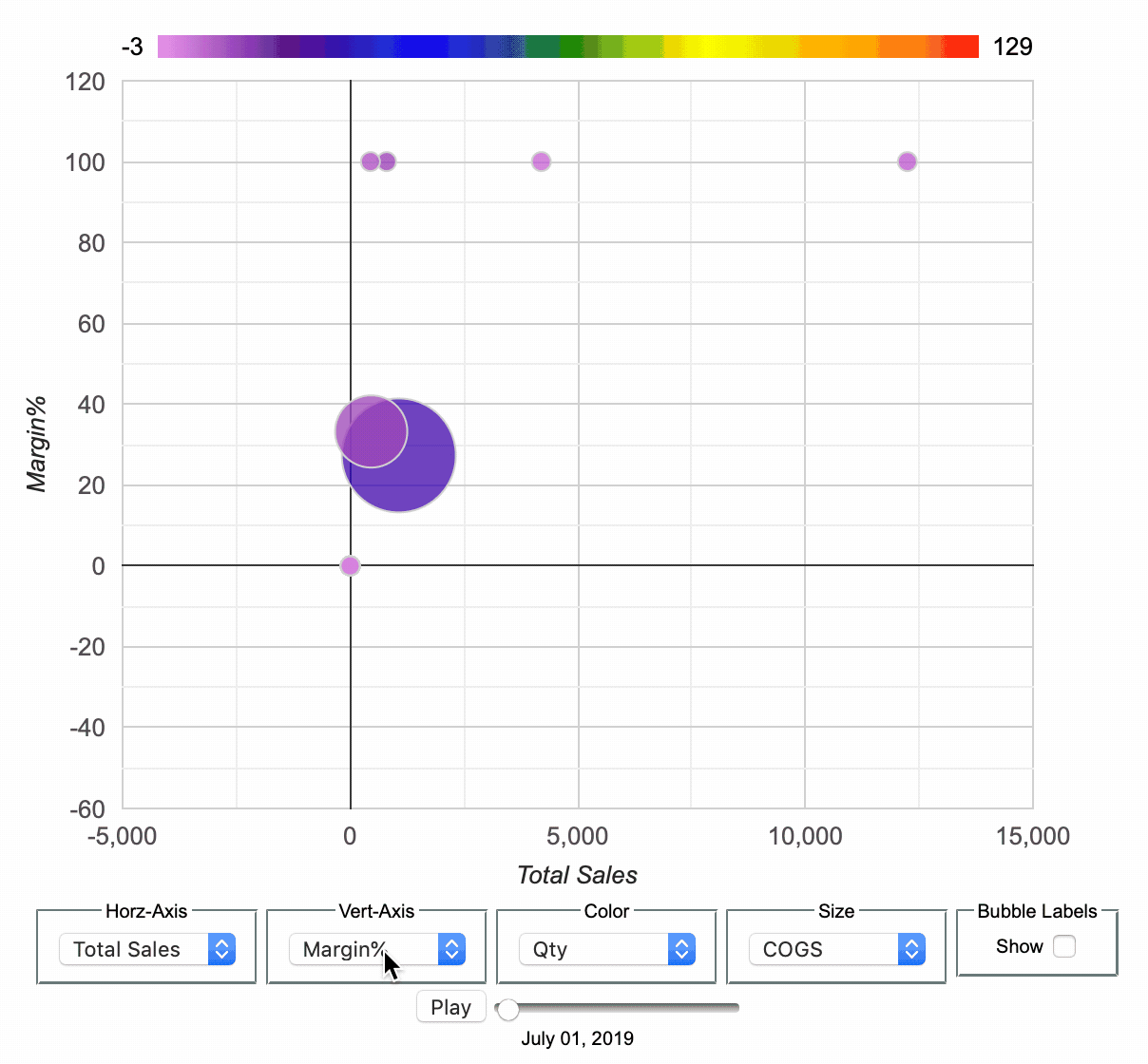 Play here https://labs.bi4cloud.com/ir/motionchart.html
Combo or Bar Line
Combo Bar line graphs display result sets graphically with Bars used to categorise activities and Lines used to show cumulative. Typically there is a left Y Axis for the Bar values and a right Y Axis for Line values because the accumulation values are way bigger than the category values.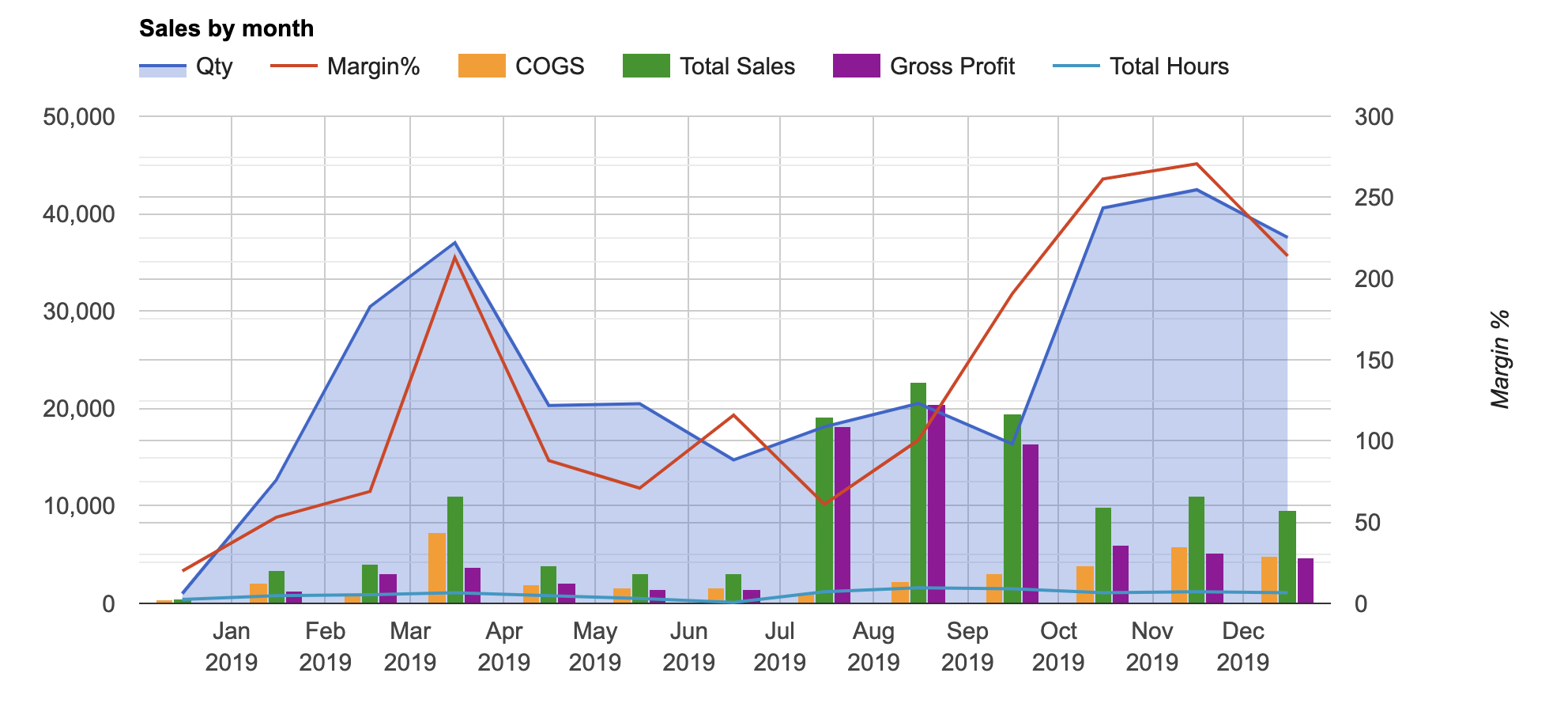 Play here https://labs.bi4cloud.com/ir/combochart.html
Pareto
A client asked if we could do Pareto Charts as a way to apply the 80/20 rule to Sales and Gross Profit. This was while we were working on Combo charts and so Developer Mark said why not. The result is a really useful visualisation showing what elements contribute the most. The example below shows the contribution each Item Type makes to Total Sales as a %. It clearly shows that 80% of sales are contributed by the top 3 selling Item Types.
The left Y Axis show the bar values and the right Y Axis the contribution percentage.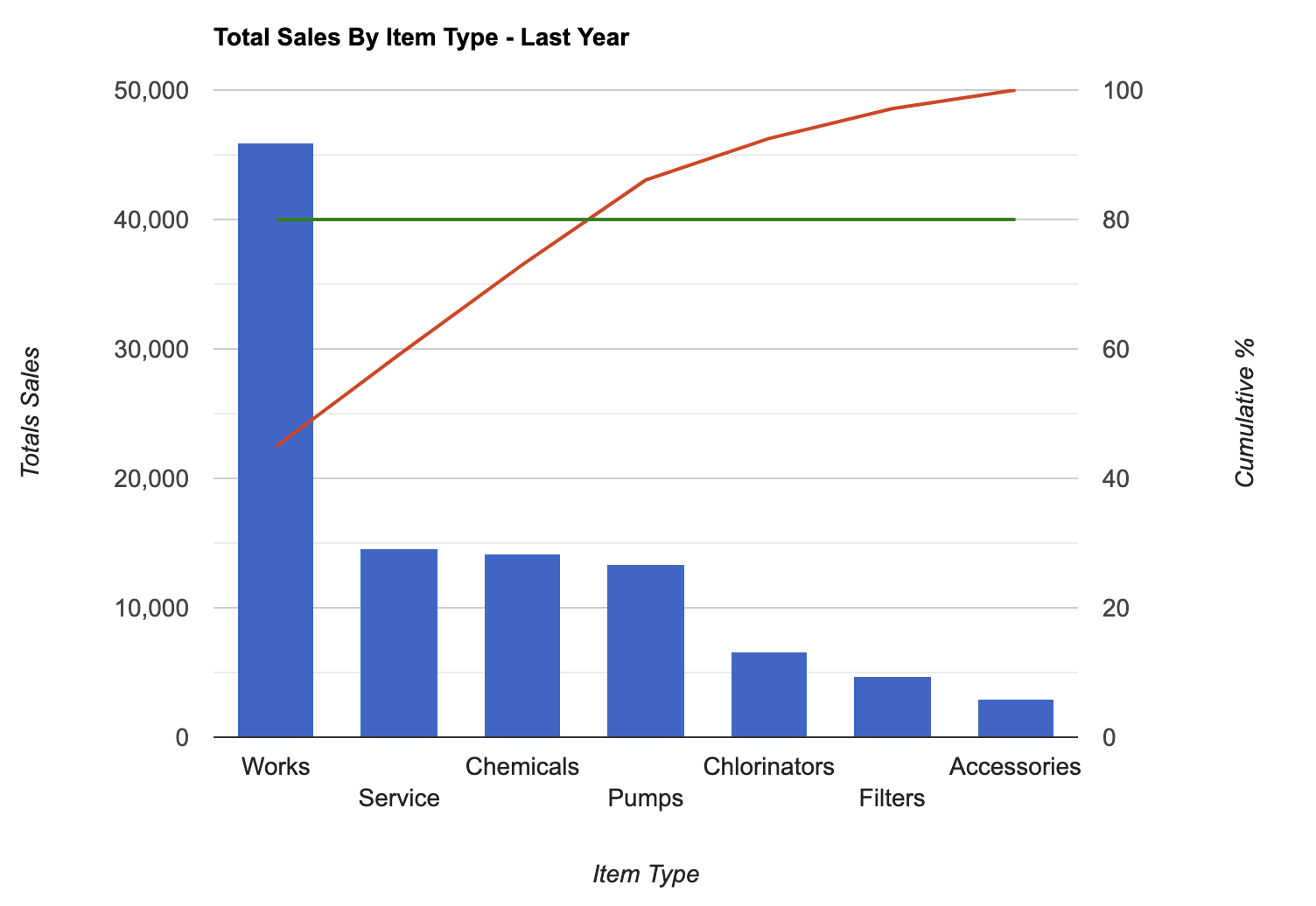 Play here https://labs.bi4cloud.com/ir/paretochart.html


All these chart types can be incorporated into a dashboard.