New WorkBooks functionality in Bi4Cloud provides easy to use tabular reports and dashboards.
These are delivered as pre-built Workbooks ready for immediate use.
Fast links
3. Open WorkBook change dimesion
Getting there

You will see a login screen like this.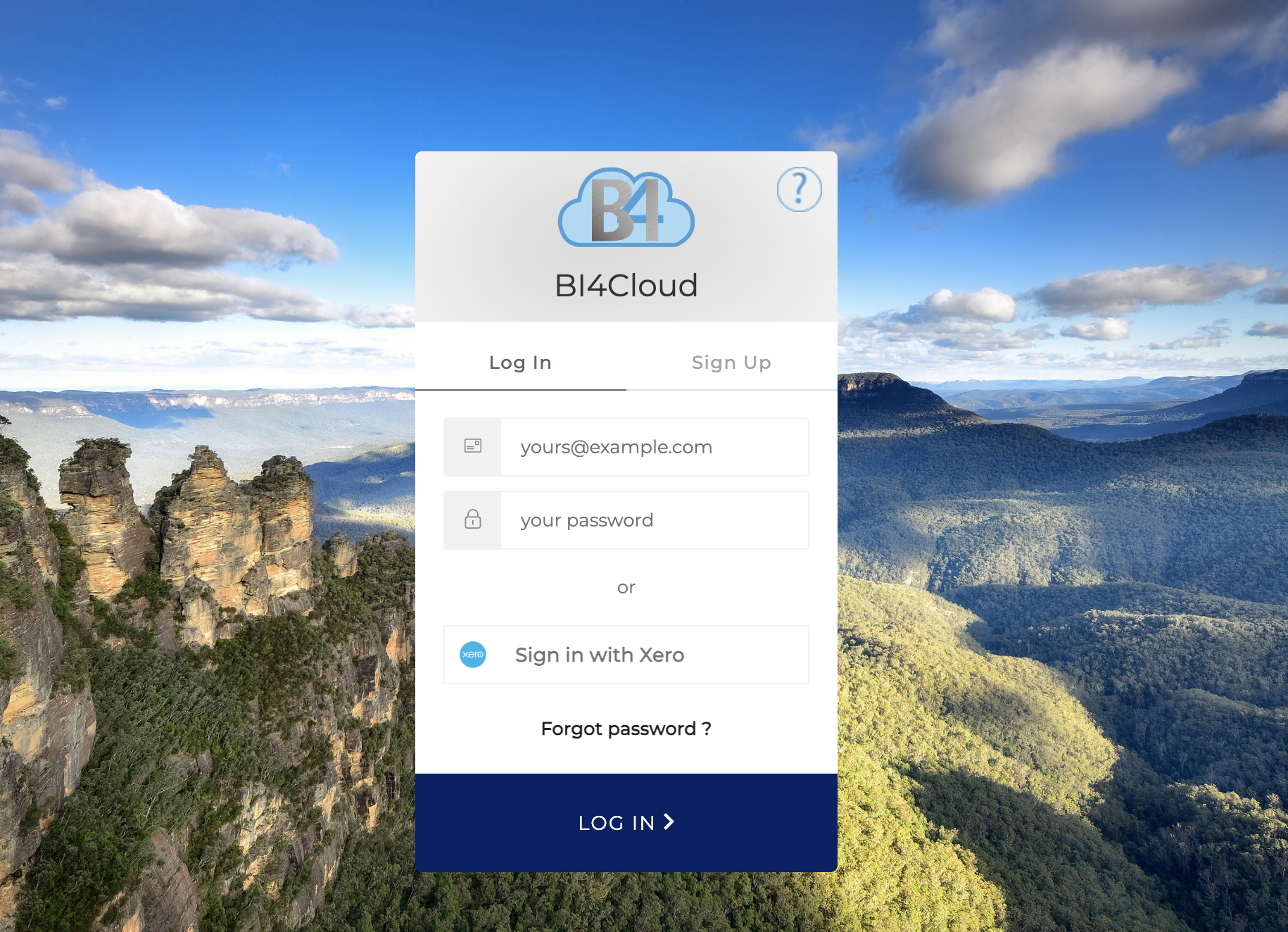 Use your Bi4Cloud credentials to login. You will be presented with what looks like a familiar Bi4Cloud Admin page however it's a little different. The KPI link has been moved under the Cool Stuff button and a new button added for access to WorkBooks. Your normal reports are available under the Reports button.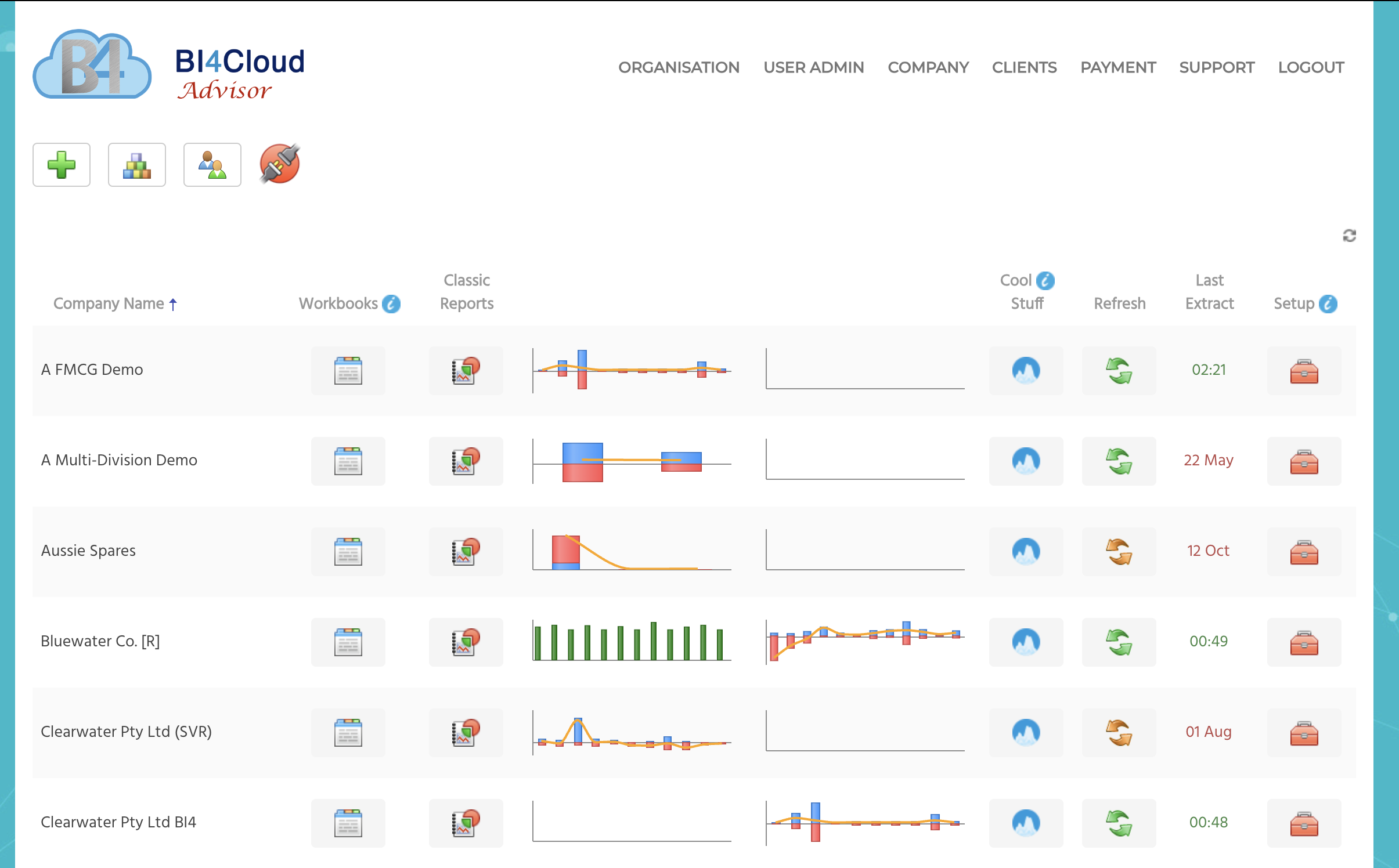 Click the WorkBooks button and a WorkBook Selection screen is displayed.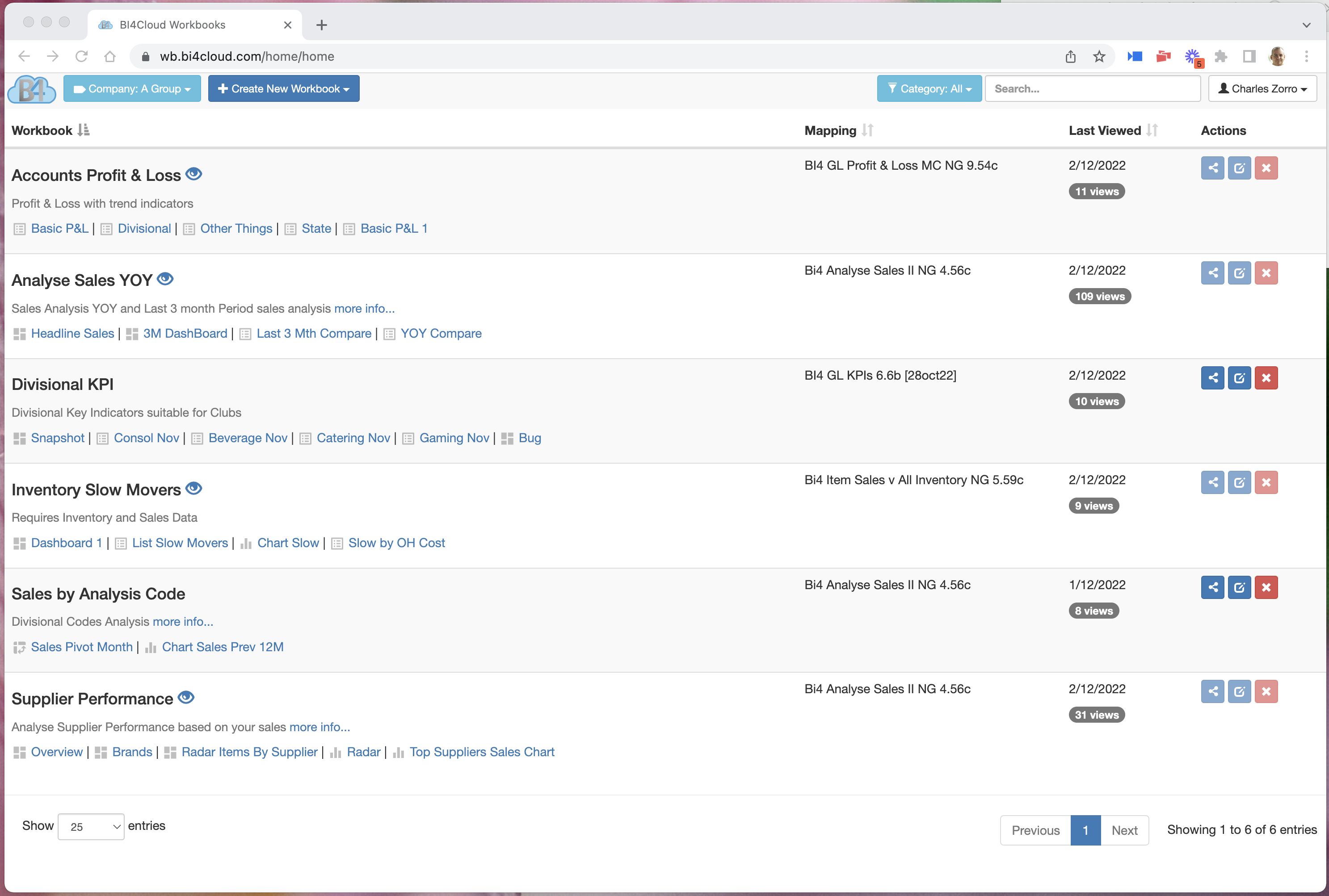 If your WorkBook Selection screen does not launch you need to check if you have pop-ups enabled for future.bi4cloud.com . Here are link to allow popups in common browsers
The following Quick Help animations will help get you started.
| Change Company | Filter WorkBook | Learn More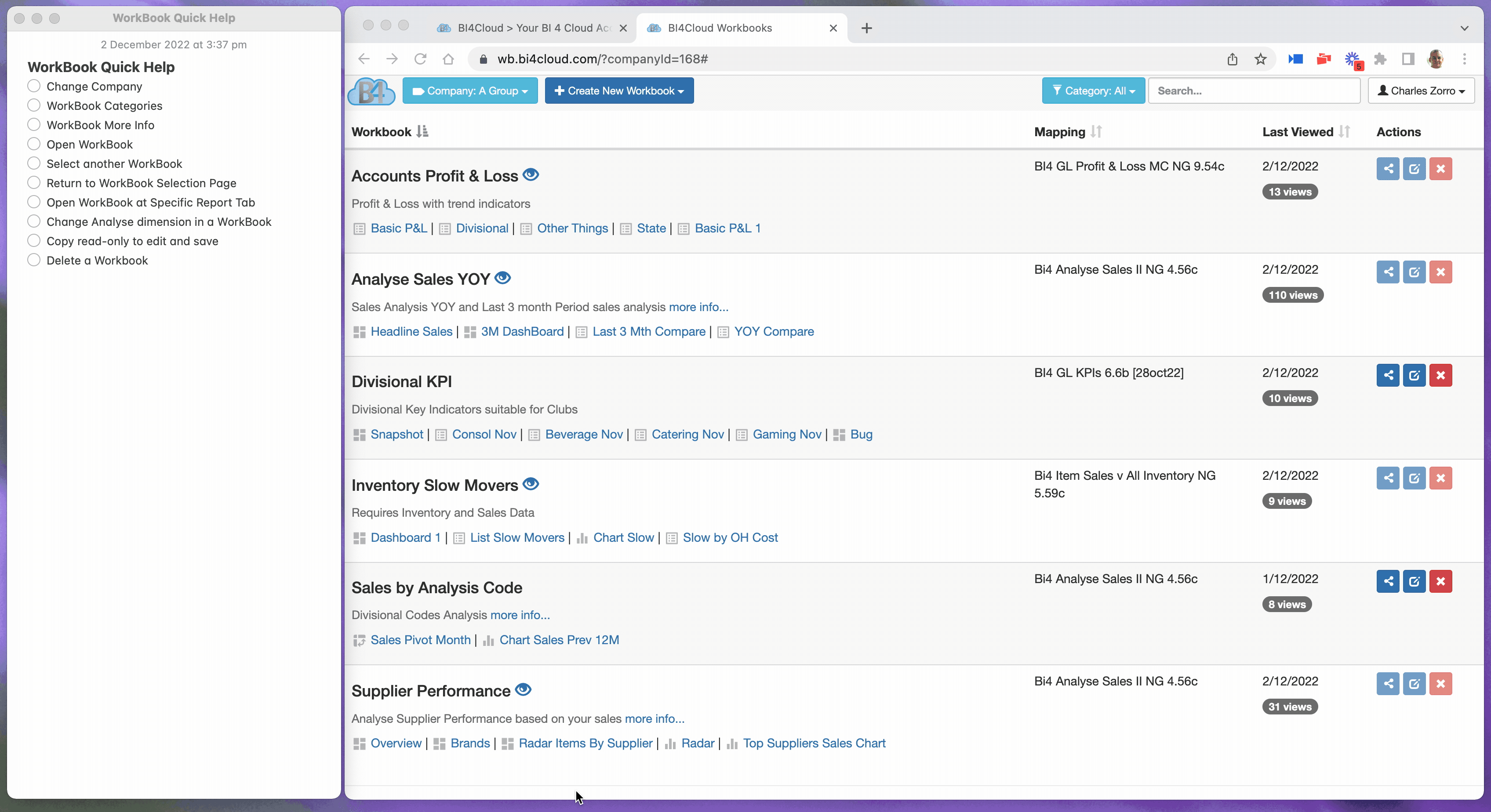 Open a WorkBook | Select Another WorkBook | Return to WorkBook Selector Page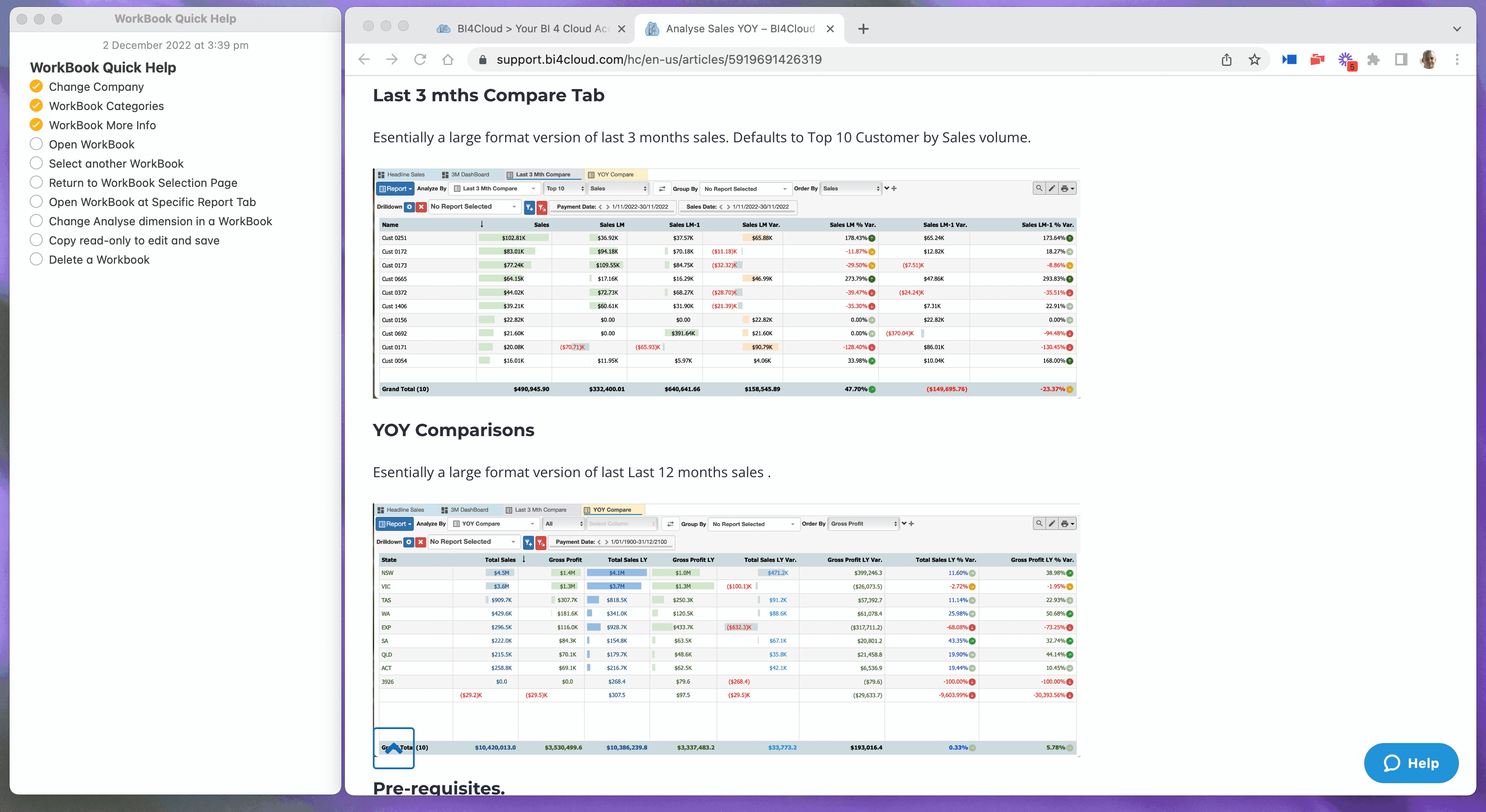 Open WorkBook at Specific Report Tab | Change Analyse Dimension
We could not save the changes in the WorkBook because it is shared and read-only.
You need to take a copy of it.
Copy read-only WorkBook Edit/Save | Delete a WorkBook
Once Copied you need Save the WorkBook. Make you edits and save again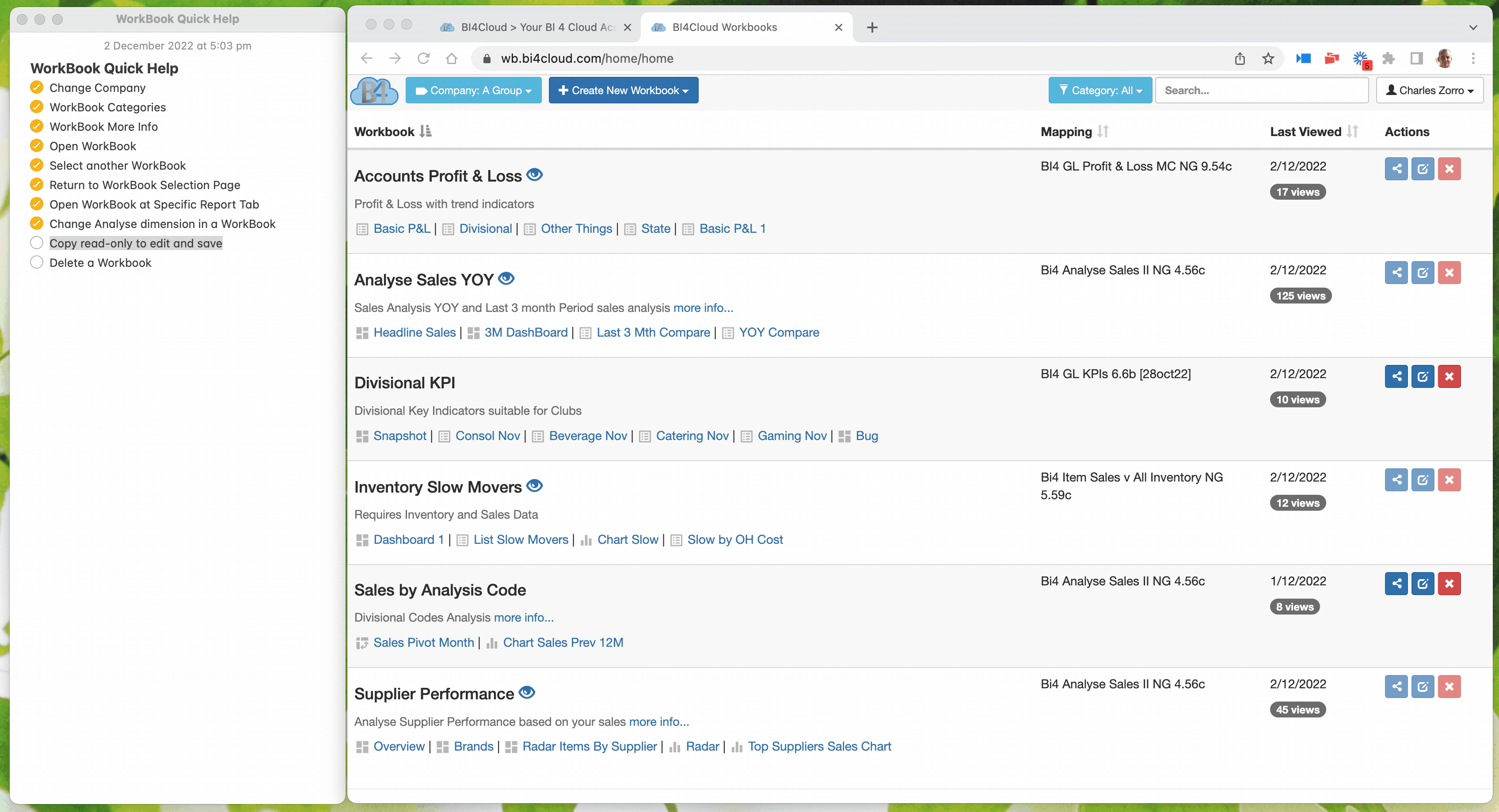 There are more details of WorkBook features in the article Using WorkBooks