Report by Account | Sub-Account Segments | Branch
MYOB Advanced allows transaction activity to be allocated across by many fields, BI4Cloud enables users to easily create very flexible P&L reports utilising a combination of these fields including:
GL Account

Account Class

Sub-Account

Branch

Project/Contract
Account
Report simply at the GL Account level.
Account Classes
The MYOB Advanced Account Class groupings appear in BI4cloud as Account Sub-Type and are great to produce a Summary level P&L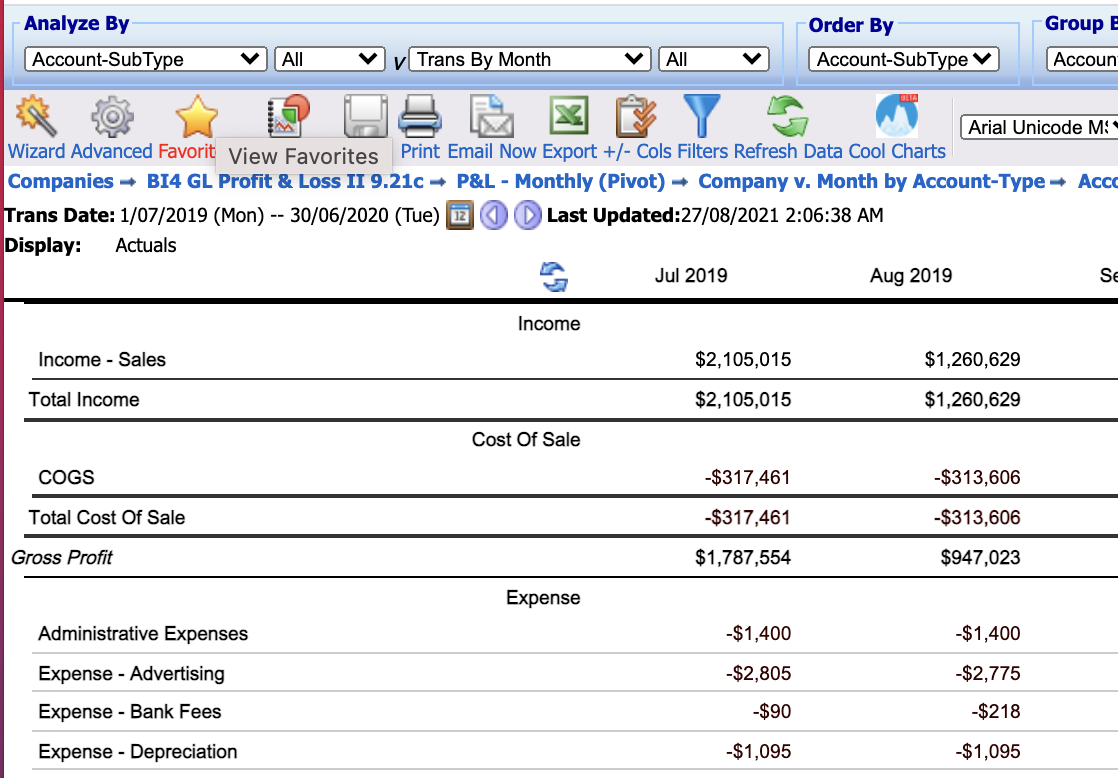 Sub-Accounts
MYOB Advanced supports allocation of transactions to Sub-Accounts that are made up of Segments, in this example there are 3 Segments that make up the Sub-Account.
BI4cloud enables reporting at the complete Sub-Account level or by any or a combination of the individual Segments. See below examples of reports using the Sub-Account dimensions in reports as Rows (use Analyse by to change Rows in BI4Cloud). BI4cloud reports can also use the Sub-Account fields to Group by, Filter by and even Pivot by as Columns in reports.
Full Sub-Account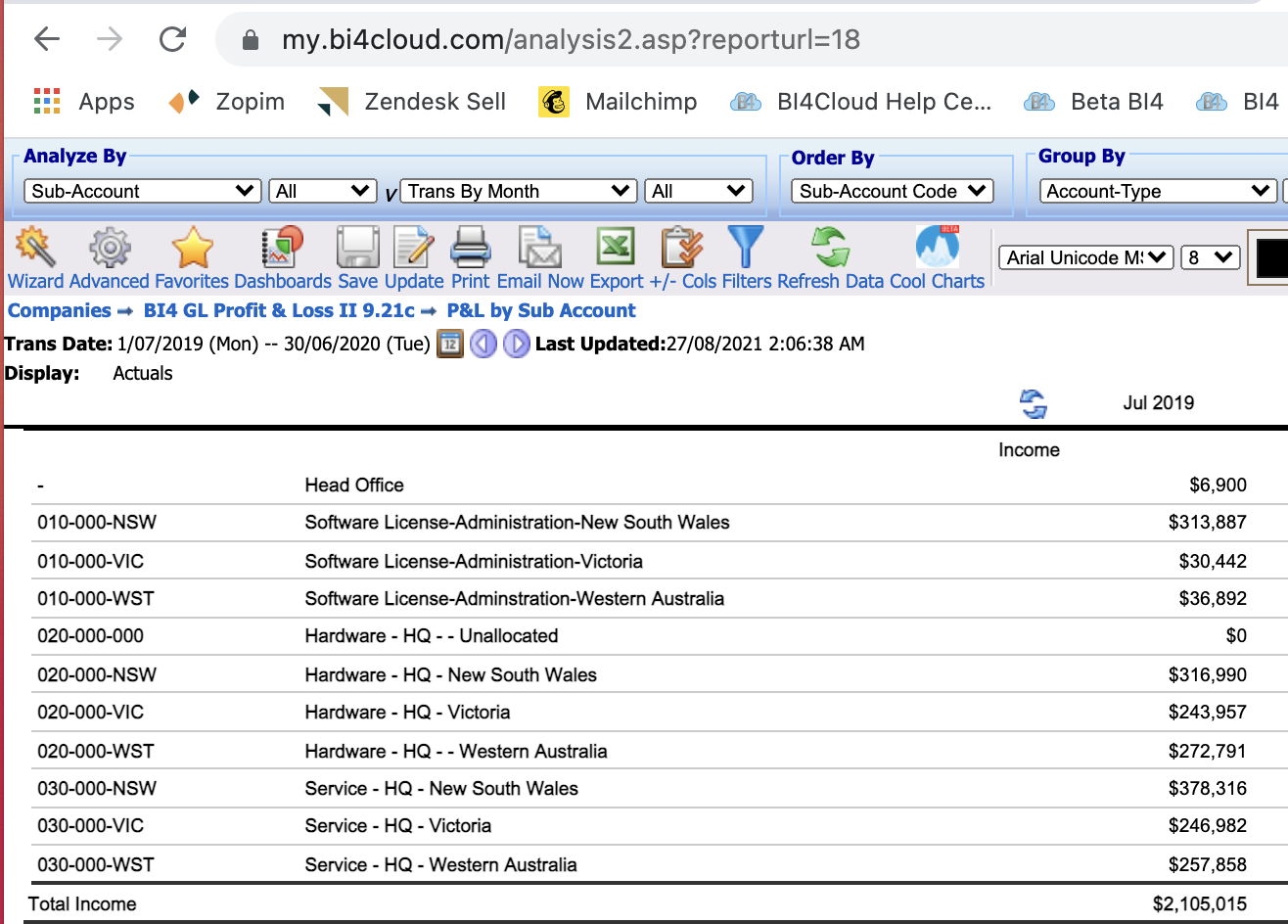 Segment 1 - SB1 = Product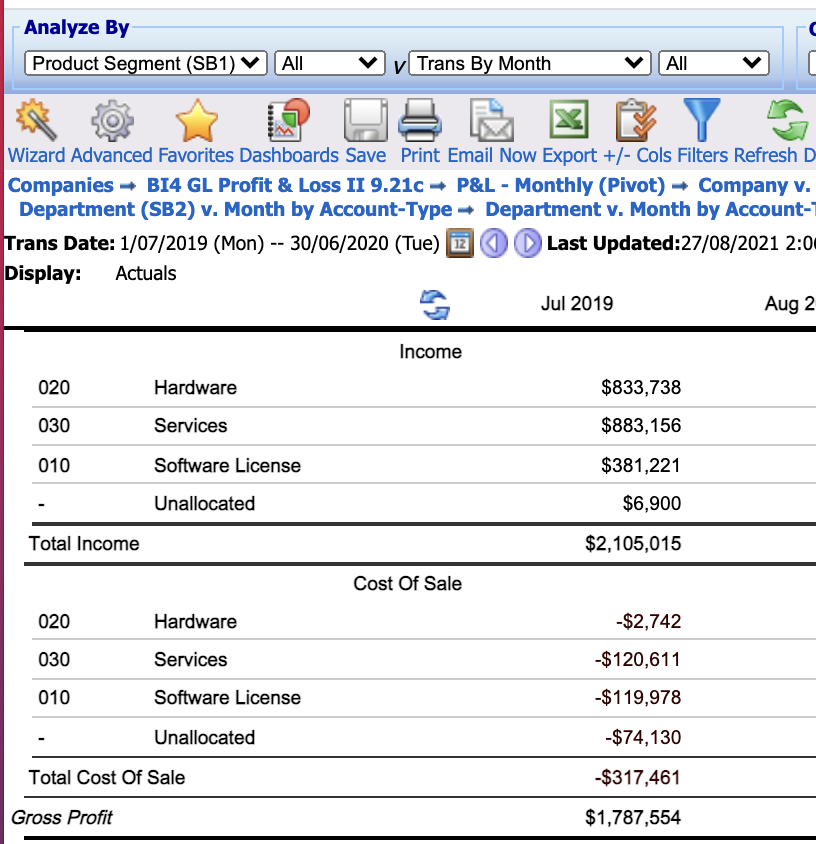 Segment 2 - SB2 = Department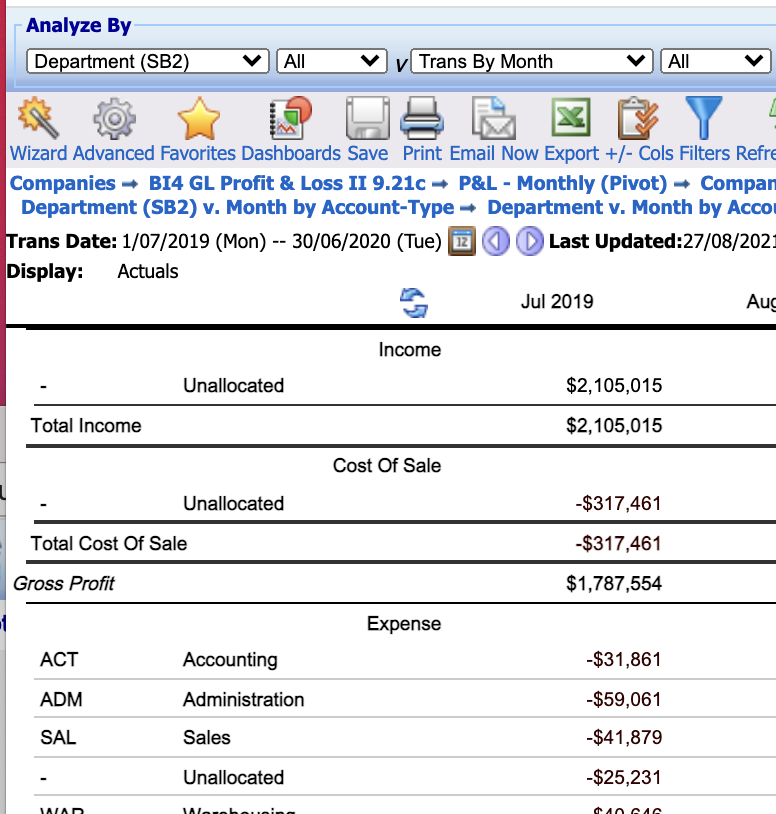 Segment 3 - SB3 = Region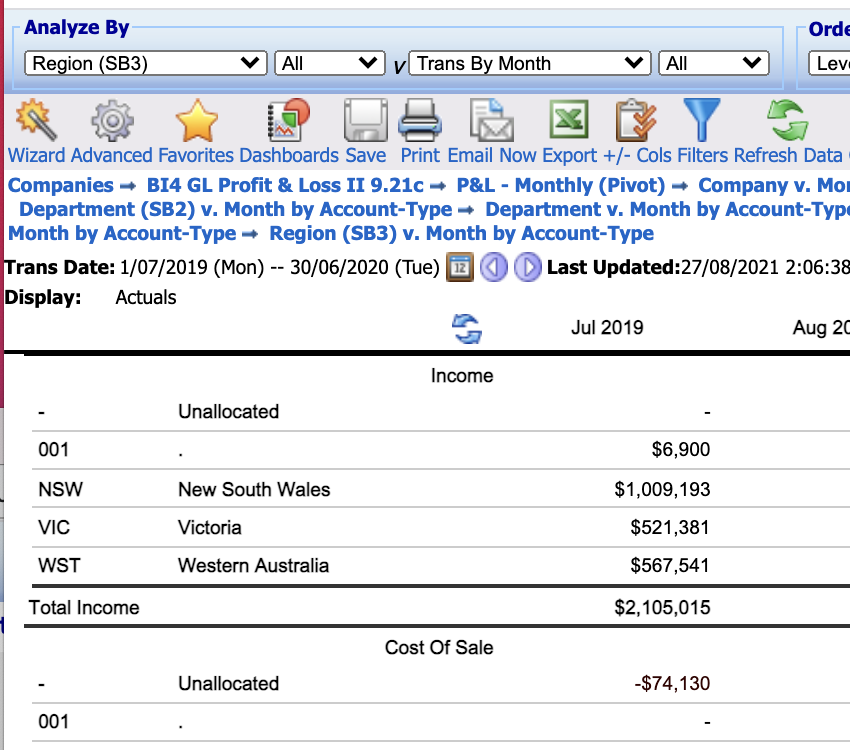 Branch
Report by Branch

Project/Contract
Report by