1. Logout Option in User Information Panel
Please do not use the logout button as it currently not fully integrated. Using this option will not allow you to log back into the workbooks until you fully log out of BI4Cloud and re-login again.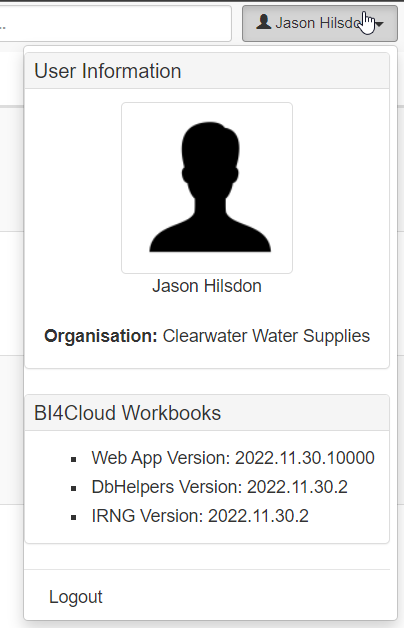 Instead find the BI4 Admin browser tab and click the Logout there.

2. Scheduled emails will be only be sent at 8am AEST (Sydney)
3. The BI4 integrations for MYOB AccountRight, Xero, QuickBook Online, MYOB Advanced are fully functional with work book so any changes made in Bi4 User Admin flow through to the WorkBooks. Other product eg Datapel, ABSS, SAP B1 are not fullinterated with WorkBooks. This means Changes to Users and Changing Module Access is not reflected in the WorkBooks. Instead at the time the organisation is migrated to use WorkBooks those current user settings are applied to WorkBooks.
5. Safari browser and iPad users may find some features unavailable and it is recommended they use Chrome if possible. An example is report template copy.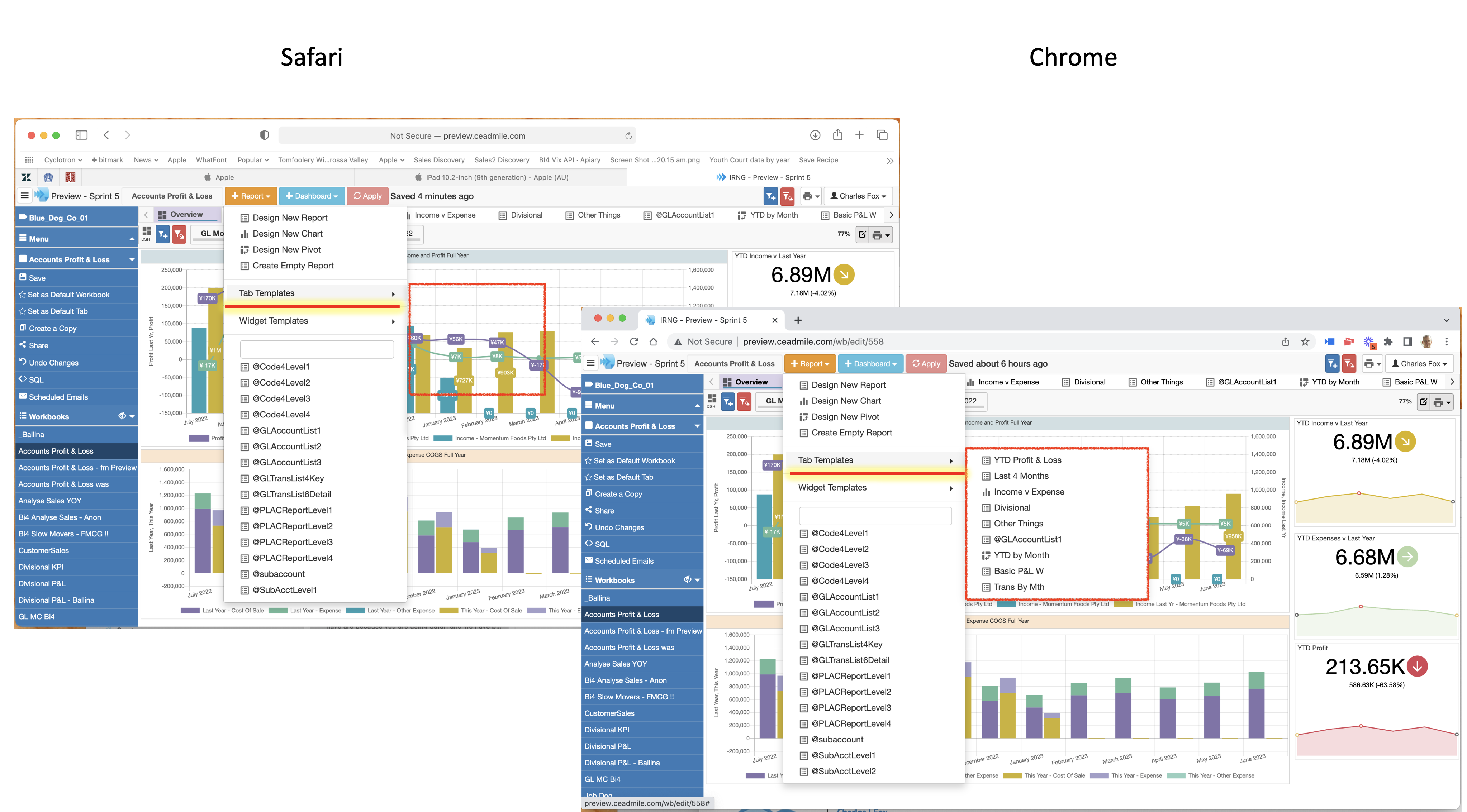 6. Bi4 supports many accounting products including Xero, QuickBooks and MYOB AccountRight. When particular fields are not available in a product Bi4 will hide these however currently in the WorkBook version these unused fields are instead are prefixed as zzh_<field_name>. These fields currently appear at the end of report, filter and database lists.