Keep your customers informed by knowing who is waiting for what
Getting a Sales Order is often only the beginning. If you are waiting on inventory to arrive or you need to build products to order, keeping a close eye on your outstanding Sales Orders and managing customer expectations is critical.
BI4Cloud can be used to create a number of different Sales Order reports, depending on your business.
1. Sales Orders - Customers by Item
See total quantity of orders for each item and which Customers are waiting on orders for each specific Item.
This report shows for each Item on Order, the Cusomter name, Qty on order and the Total Order value.
Use this to help manage inventory allocation if products are in short supply.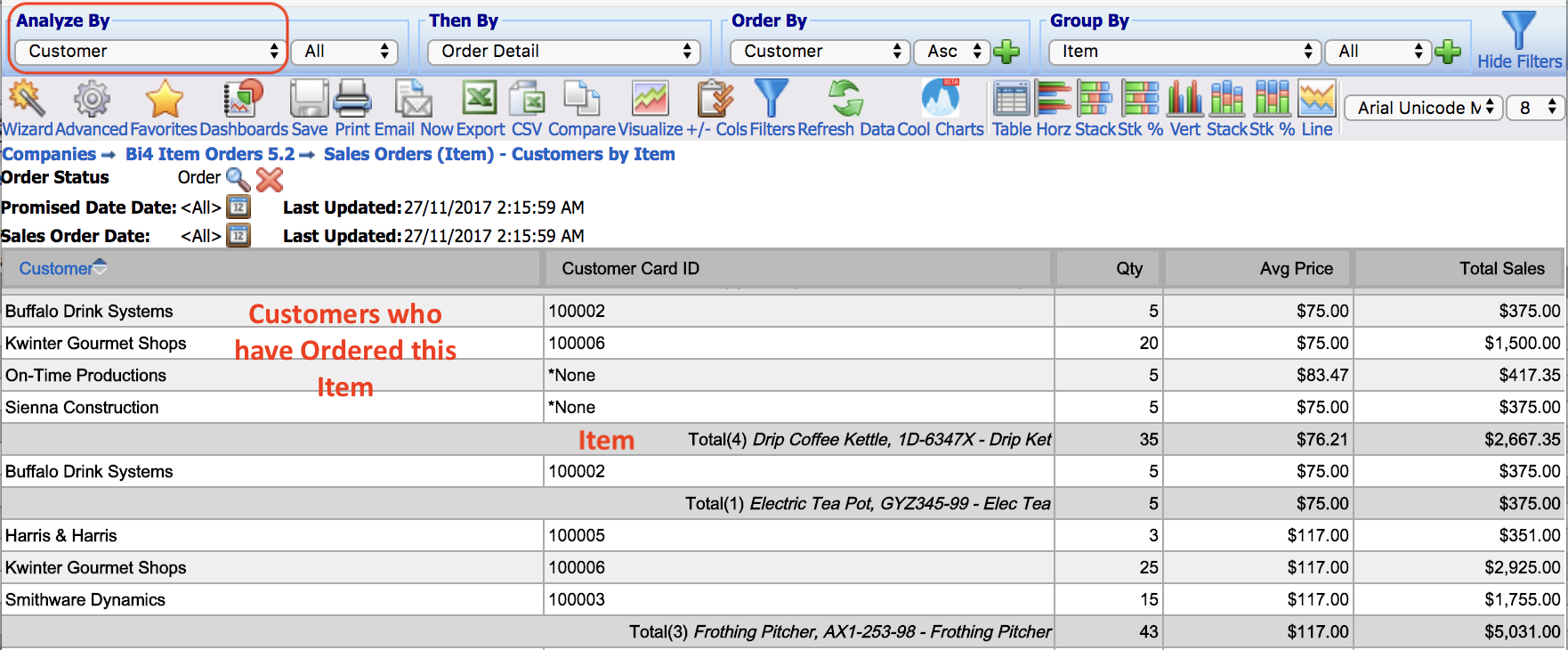 2. Customer Order Detail by Item
To see more details about each customer order, change the Analyse by Dimension to "Order Detail". This shows:
Order number

Order Date

Promised Date

PO Number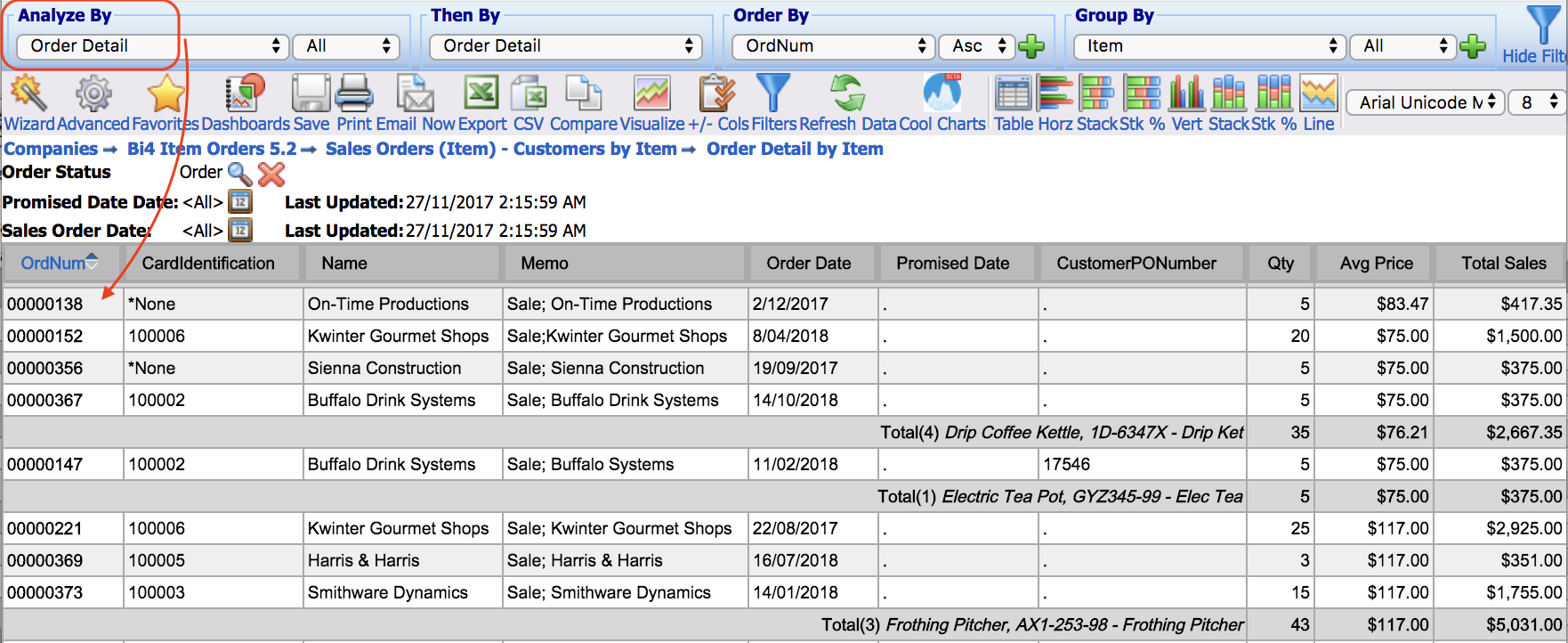 3. Filter by Promised Date or Order Date to see Overdue Orders
Use the Date Filters to show only Items Promised for a given date range, or where the Promised date has past.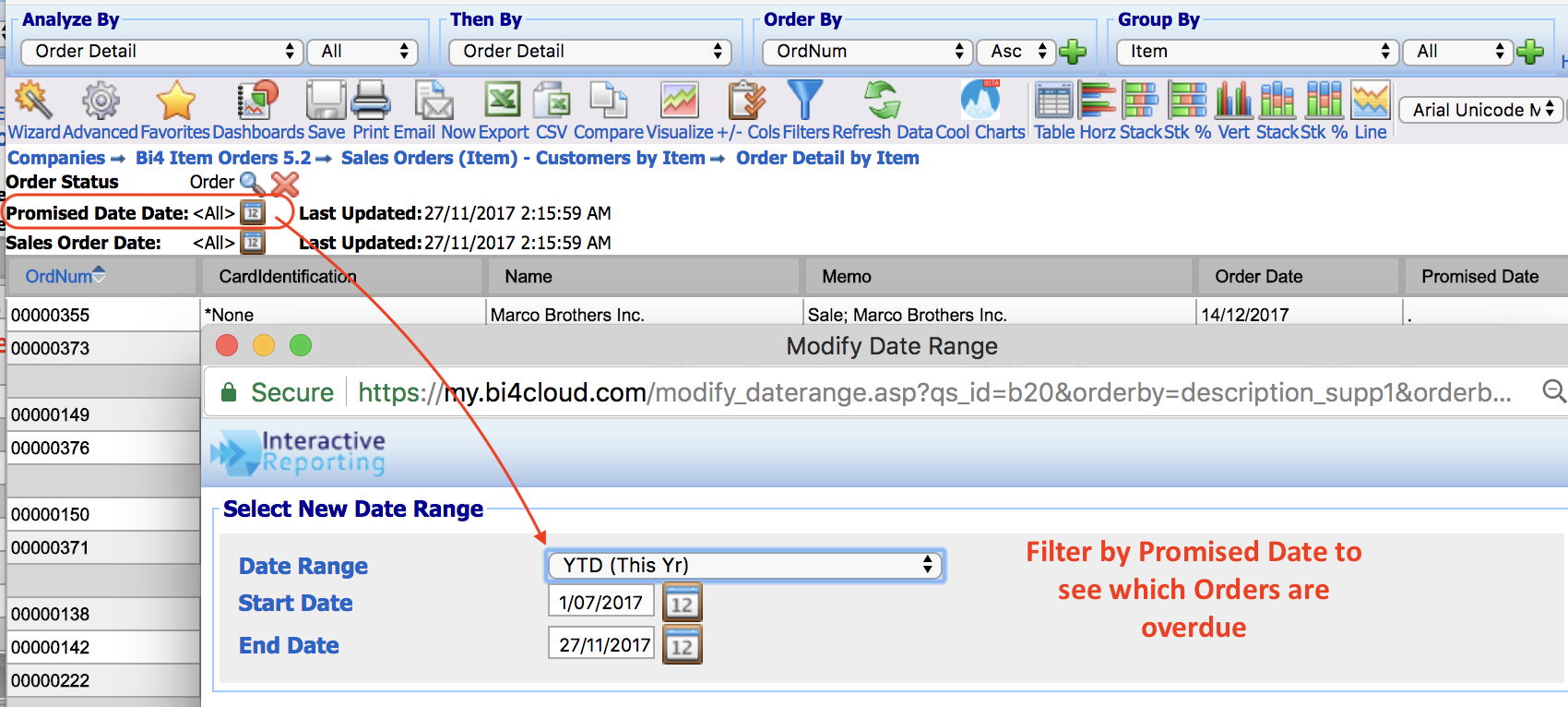 4. Sales Orders (Item) - Items by Week
See Orders by Item outstanding by Week to gauge how long orders have been outstanding. Easily change the column dimension to Orders by Day or by Month depending on your business.
Change Columns from Sales Order date to Promised Date to to see your upcoming demand.
Filter for a certain Sales Order or Promised Date range.

5. Drill down on an Item to see the Customer Order details for that Item
Click on a Qty to Drill down to Order Details for that item in that week.
Order Detail

6. Change Order Status Filter to Quotes to Help follow up on outstanding Quotes