Executive Summary
(reading time 4 mins)
The National Disability Insurance Scheme (NDIS) brings a new way of funding services in the Disability Sector. The NDIS model is a fee for service model as contrasted to a block funding model. In the NDIS model individual participants are assessed by NDIA and awarded grants for disability services. These successful participants then seek Service Plans (Quotations) from Service Providers and decide on the Service Plan and provider that best matches their needs.
Once a participant makes the choice of provider the services begin to be delivered and this is funded by the grant but critically important the grant is not provided in an up front lump sum. Instead the services provided to each participant are individually claimed weekly or fortnightly. NDIA needs this detail so that claims do not exceed the award grant.
The execution of processing these claims is a substantial bottle neck if not addressed correctly. For example, a medium service provider delivering services to 200 participants would generate 800 multi-line claim a month, 200 per week.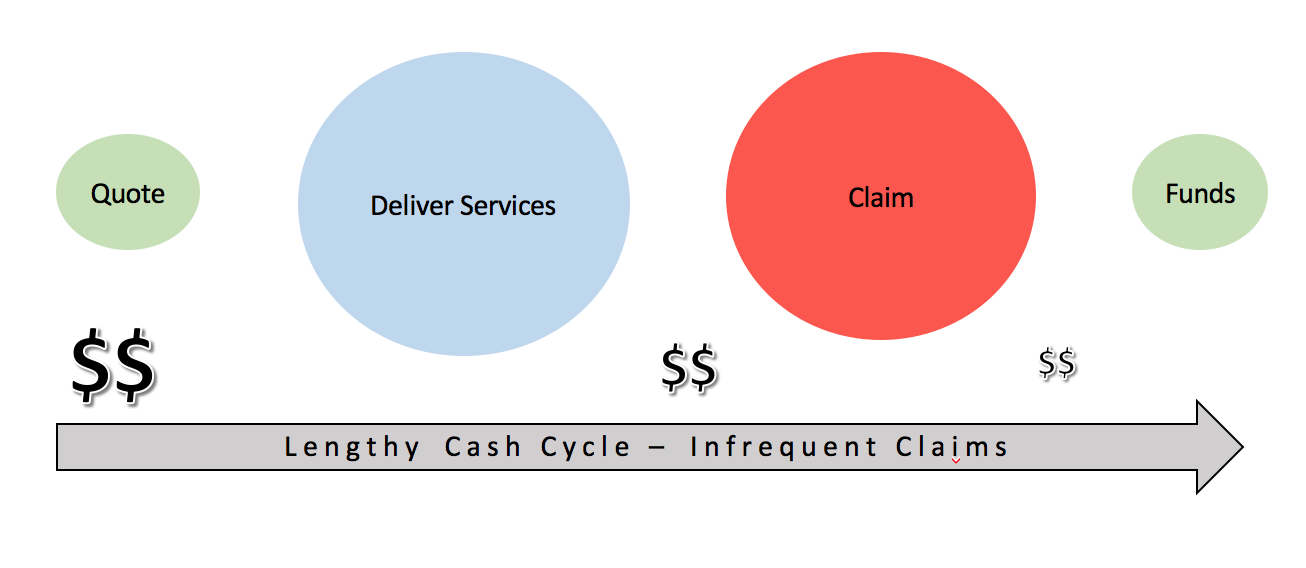 Existing Service Providers who are experienced with the previous model of block funding and acquittal typically have small accounting teams of 2-3 people. The requirements of block funding have few invoices and acquittals can be leisurely executed because you already have the funds to provide services.
With NDIS you provide the service and then claim. Overload the accounts team with the need to create 200 claims a week creates a backlog that cannot be overcome with existing teams. You can apply more man-power or introduce automation to overcome this.
How did we get involved in the NDIS Trial ?
During the NDIS trials in the Hunter Region we were asked by ADHC, Deloitte and MYOB to work with some service providers to understand their needs and challenges as they transitioned to a NDIS style of service delivery. Our expertise is in Analysis and Reporting and we have a experience in government commitment accounting.
Observations and Summary
Service Providers both large and small have similar needs but differ in scale. These major needs include CRM for participants, Payroll, Rostering and Timesheet, Accounting and Grant Claims. Depending on scale these "systems" could be manual, computer assisted or a specialised application depending upon budget and need.
As disability service providers transitioned from Block Funding to NDIS fee for service the relative importance to the organisation of many of these system did not change apart from Grant Claims.
During our time with the Service Providers it was abundantly evident the claim and payment cycle needed to be more efficient and the time reduced to ensure effective cash flow for the provider. Cashflow is the most important need and with adequate process when put under control energy can be spent in other areas.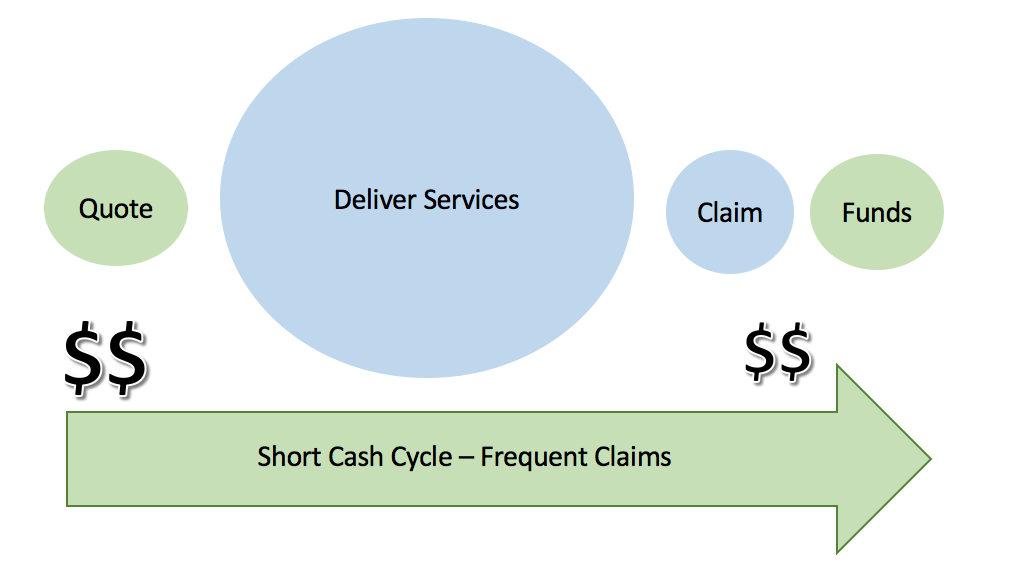 This article continues with an overview of how we applied two commercially available products, MYOB – an Accounting system, and BI4Cloud – a Reporting and Business Intelligence system to address the needs of NDIS claims. Service Providers we worked with have provided feedback that they save 3-days a week in processing claims.
The engagement and development of the implementation guidelines was performed pro–bono. The documentation created for implementing this system can be downloaded free under open source license to assist your teams and consultants to help your organisation in the transition to NDIS. Links are provide below under Implementing NDIS in MYOB and Bi4Cloud.
---
Observations and Outcomes of Transitioning to NDIS
To understand the reasons for implementing the suggestions we put forward one need to understand the problems we are trying to address.
The Disability Sector has been traditionally Block Funding. Funds inflow, budgets get developed, set programs devised and executed and delivered.
Attributes : Funds up front. Simple Accounting, Few Grant Claims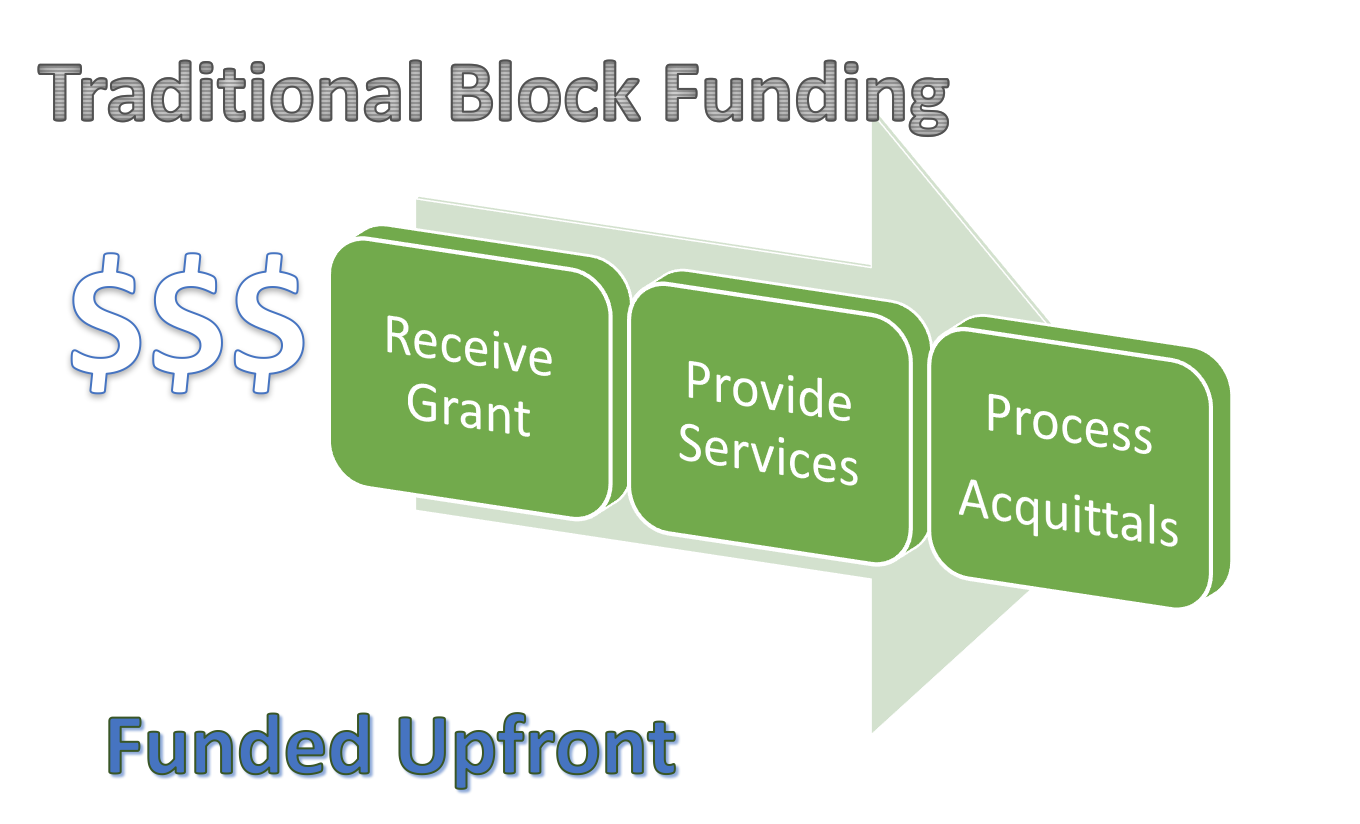 NDIS introduces Claim by Service with separate Claims for each participant and cash does not flow until the services have been delivered and claimed.
Attributes: Service provided before Funds, Complicated Accounting, Many Claims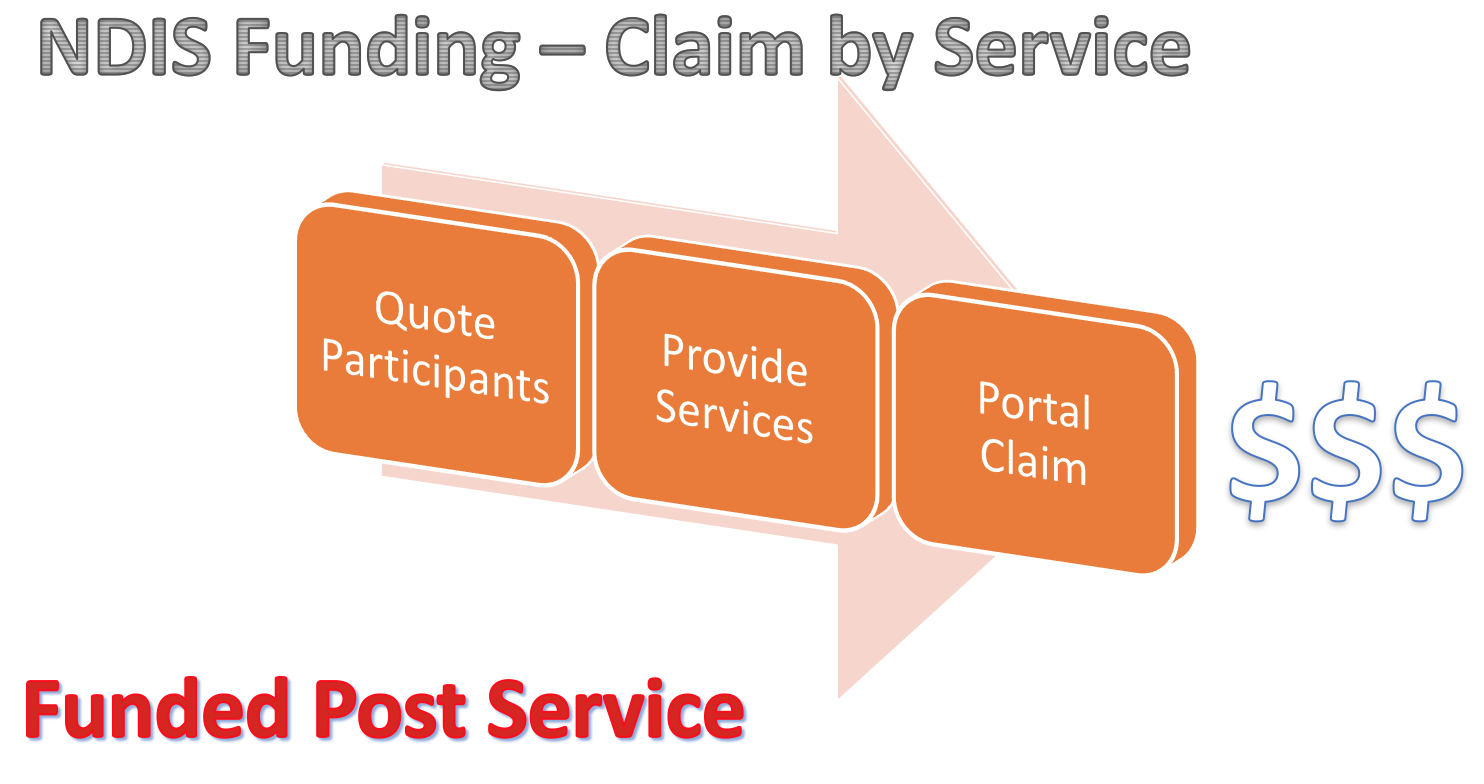 The introduction of Claim by Service in NDIS put stress on the service Providers fund reserves as they fund the service during the time delay between service and claim.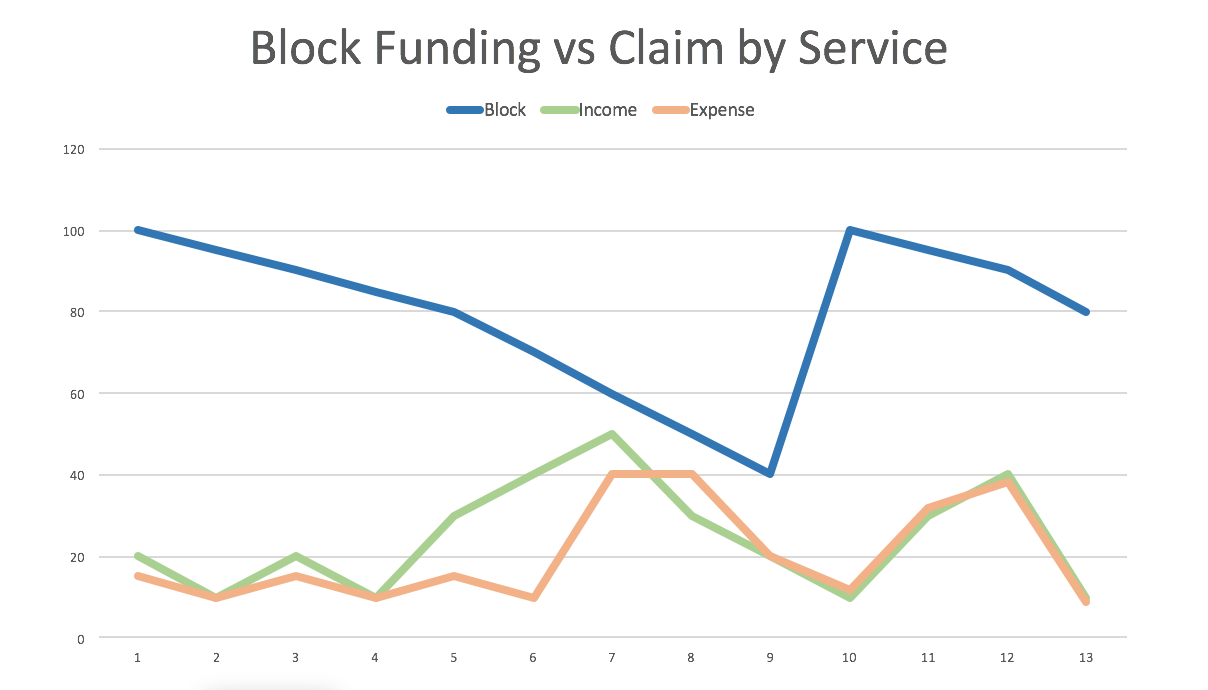 Cashflow becomes dependent upon claim frequency
What Process can be put in place to increase claim frequency ?
During our engagement with the NDIS trial we saw several variations in how the accounts teams in the Service Providers address.
Many involved the use of keeping information in spreadsheets and keeping track of activity in spreadsheets and ultimately key invoices in their accounting system and then re-keying these into the claims system. Lots of moving parts.
These systems did work however spreadsheets are not an accounting system or databases and do not have multi-user access. They did not have the ability to scale to support the demands of NDIS claims as it grew from a few participants to several hundred.
Elements of the Claim process.
Participant – the Participant is awarded the grant. Their details need to kept- names, address, NDIS participant number
Service Plan – the list of services that the participant will receive including the NDIS activities codes with their values and a budget and duration for the service.
Support Worker – this is the person ( support worker) providing the services to the participant.
Activity – This is the collection of the services as they are providing and is the essentially the information needed to bill and claim on portal.
Claim - is the creation of invoice or claim in readiness for submission to portal.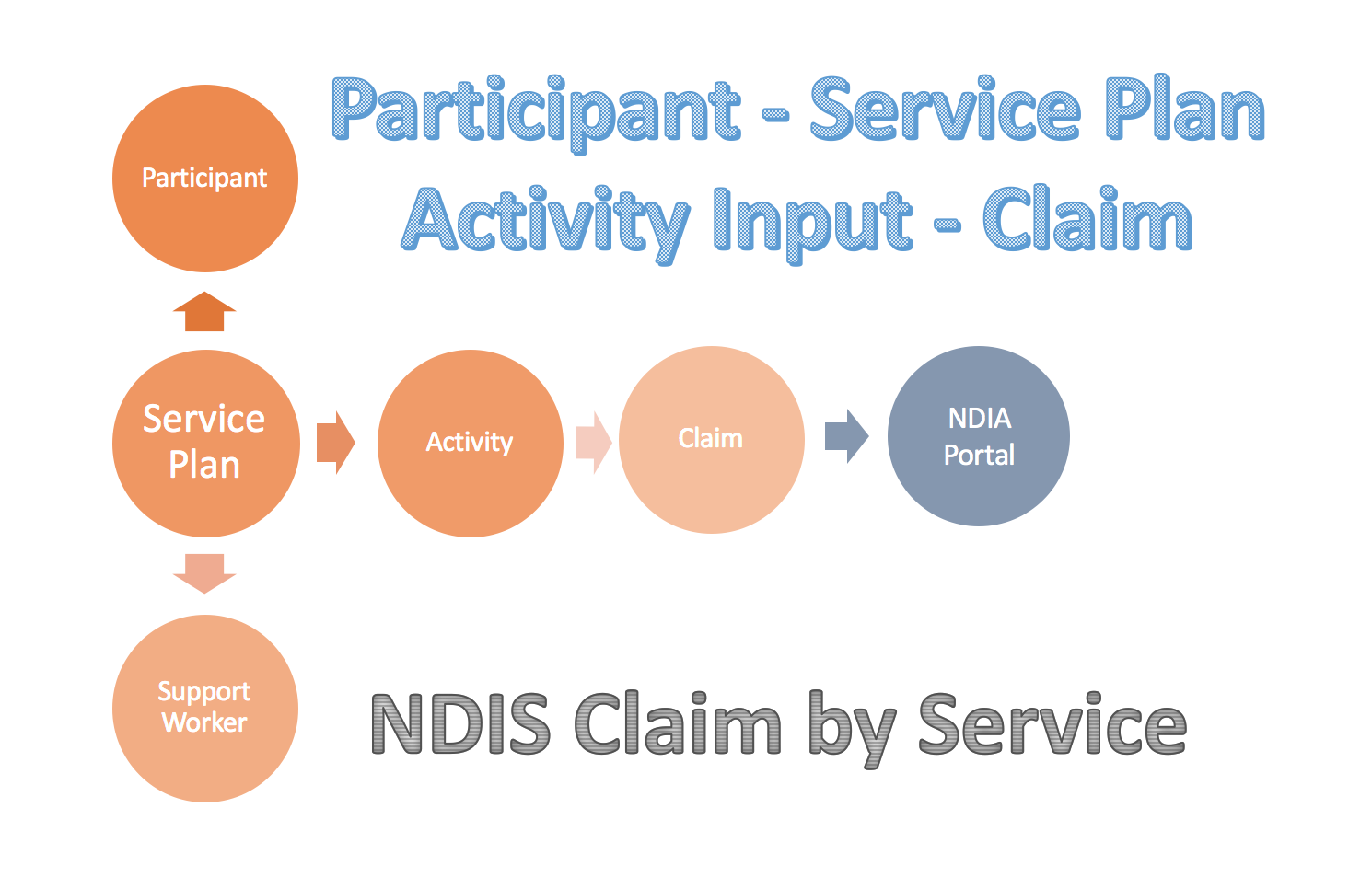 If one purpose built a Specialised Application it address each of these elements and would have databases, programs and processes to execute this. Developing a system would be costly and time consuming. There was no time or budget to contemplate this.
Instead we looked at the available resource, skill set and time. We determined these processes and entity could be mapped to and delivered by commercially available software that could be used for the accounting, creation of portal downloads and managing service deliverables and monitoring budget.
Accounting – we chose MYOB because it was already available at the Service Provider. Even more important was that the existing personal had experience and skill with it and external consultants could be found easily. More over we had experience with the MYOB application. Even it it has needed to be purchased/subscribed this is less than $110/month.
Claim Processing and Management Reporting – We chose BI4Cloud – a reporting and business intelligence product which we also distribute. We were confident that the reporting features in the product could handle all the management reports and also be used to create the CSV file that was need to upload to claim to the portal. BI4Cloud is a cloud subscription starting at $60/month ( although Bi4Cloud NDIS users have a $132/month version to access Job Monthly Budget features )
Both MYOB and BI4Cloud are available as Cloud Subscription software. This is important because it provides remote access to your data. In fact BI4Cloud is completely cloud based and this gives ultimate worker flexibility as they can access this from any Windows or Apple MAC Computer and even on their Apple or Android tablets.
Importantly there were NO software modifications or programs written to utilise these product to achieve the functionality required. So no special or extra costs for dealing with the specialised sector.
The Mapping exercise re-purposes fields and feature in MYOB and BI4Cloud to those needed by the NDIS Claims requirements.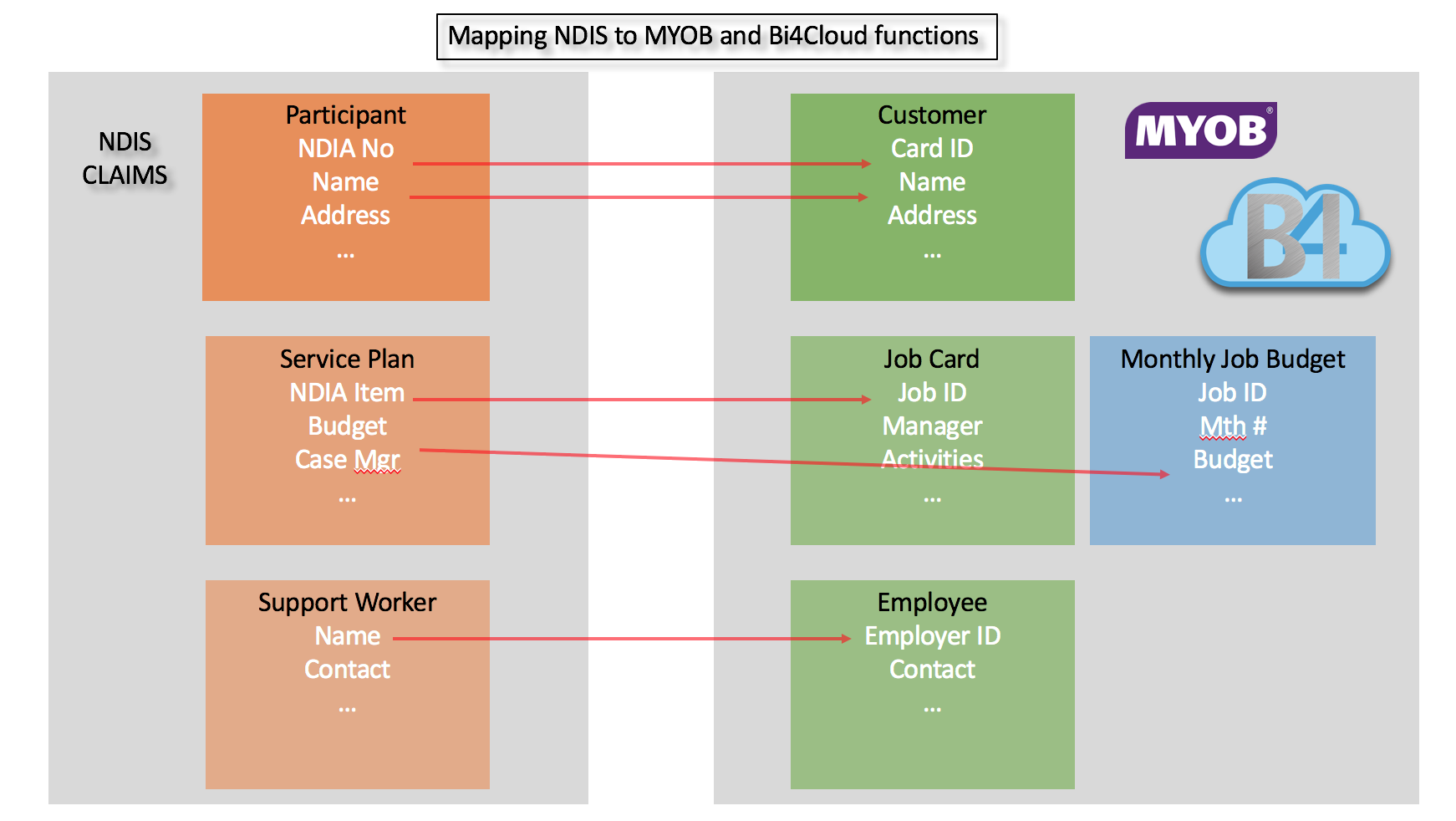 We mapped each of the required entities into the equivalent into each of the target systems. Here is a diagrammatic sample of the Participant mapped to the MYOB Customer.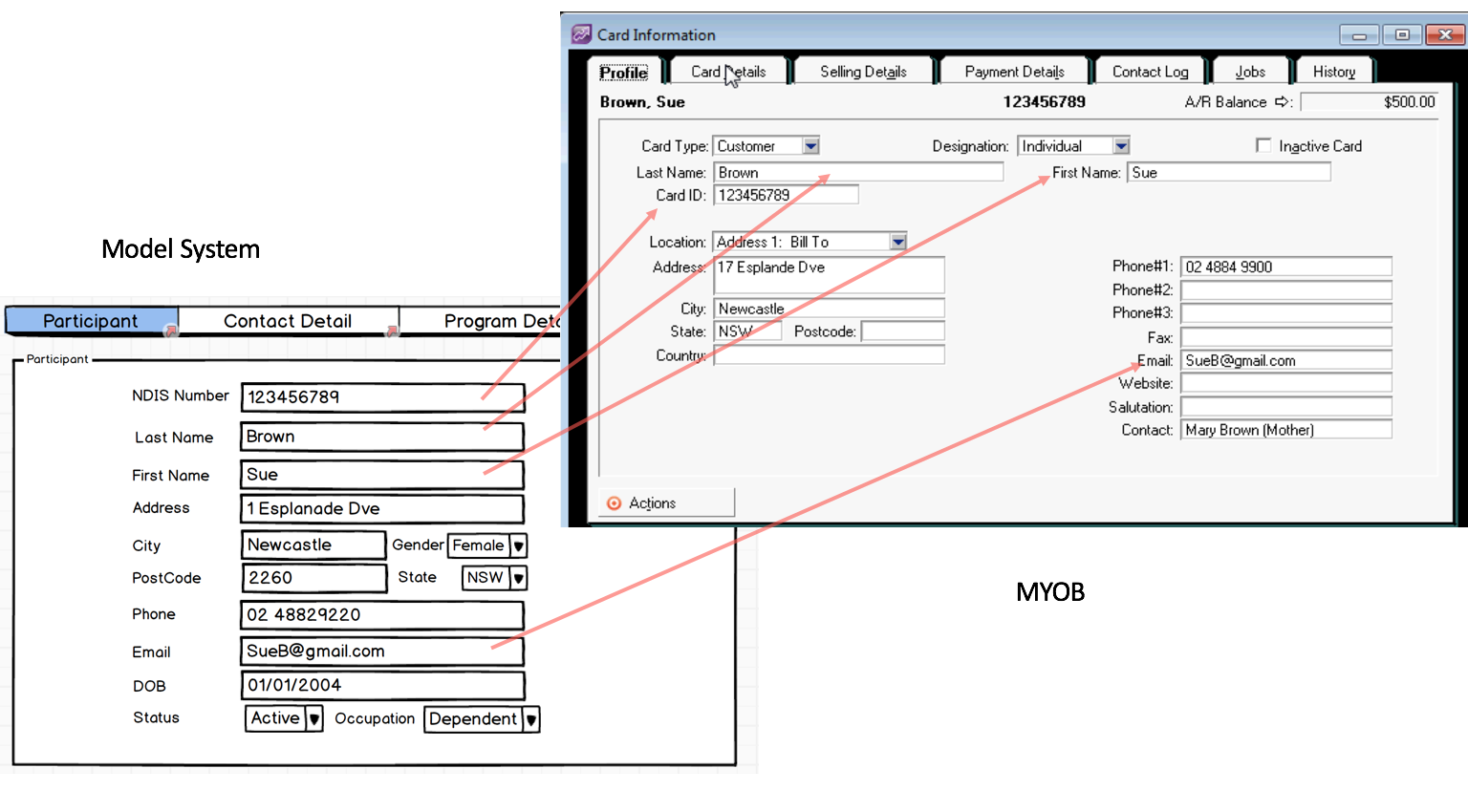 Similarly, we mapped the Service Plan to the MYOB Jobs feature and we used the Bi4Cloud monthly budgets feature because MYOB does not have monthly Job Budgets – It's a seamless integration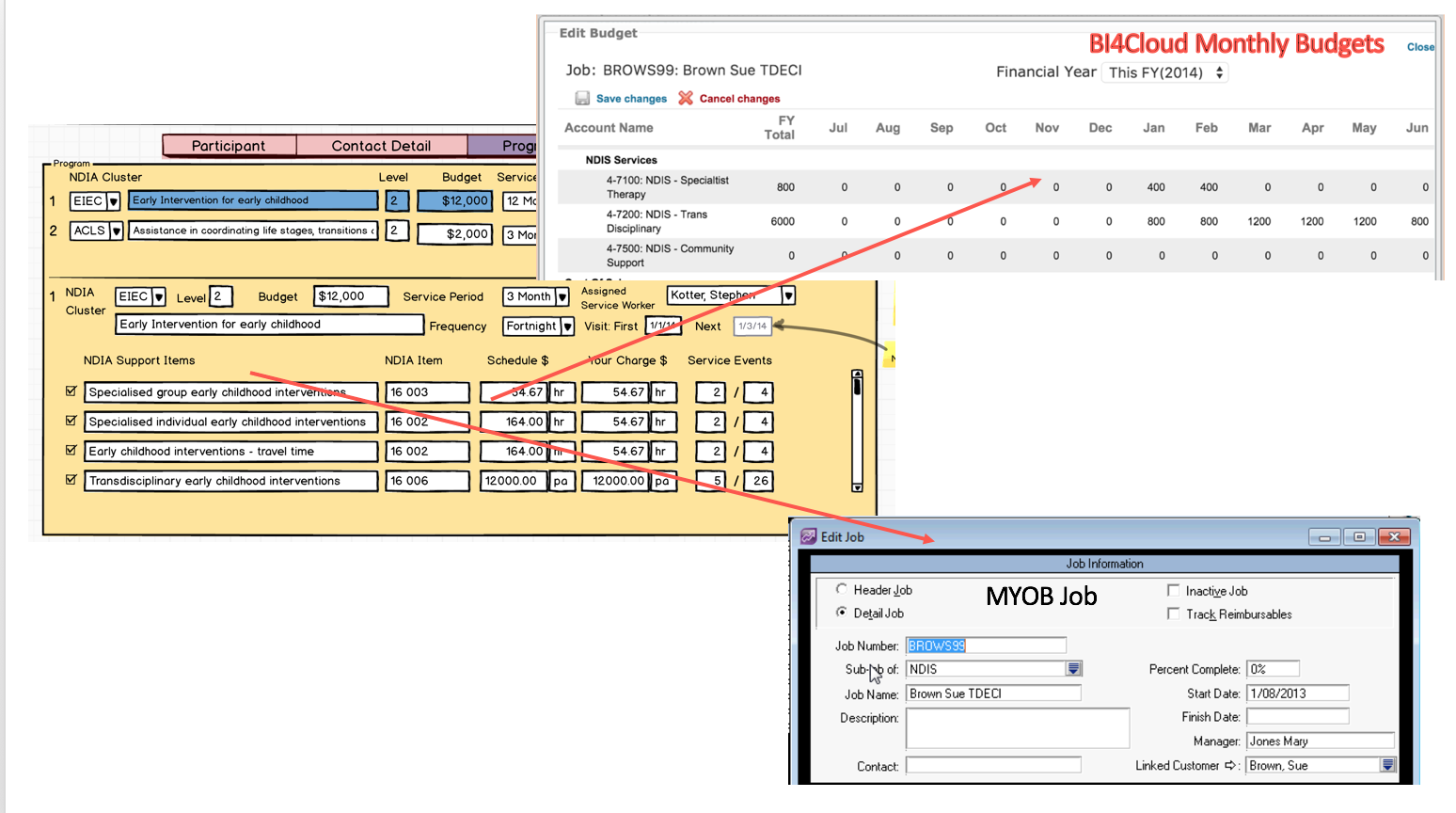 Using these mapping techniques the requirements of the NDIS Claims structure were fully realised.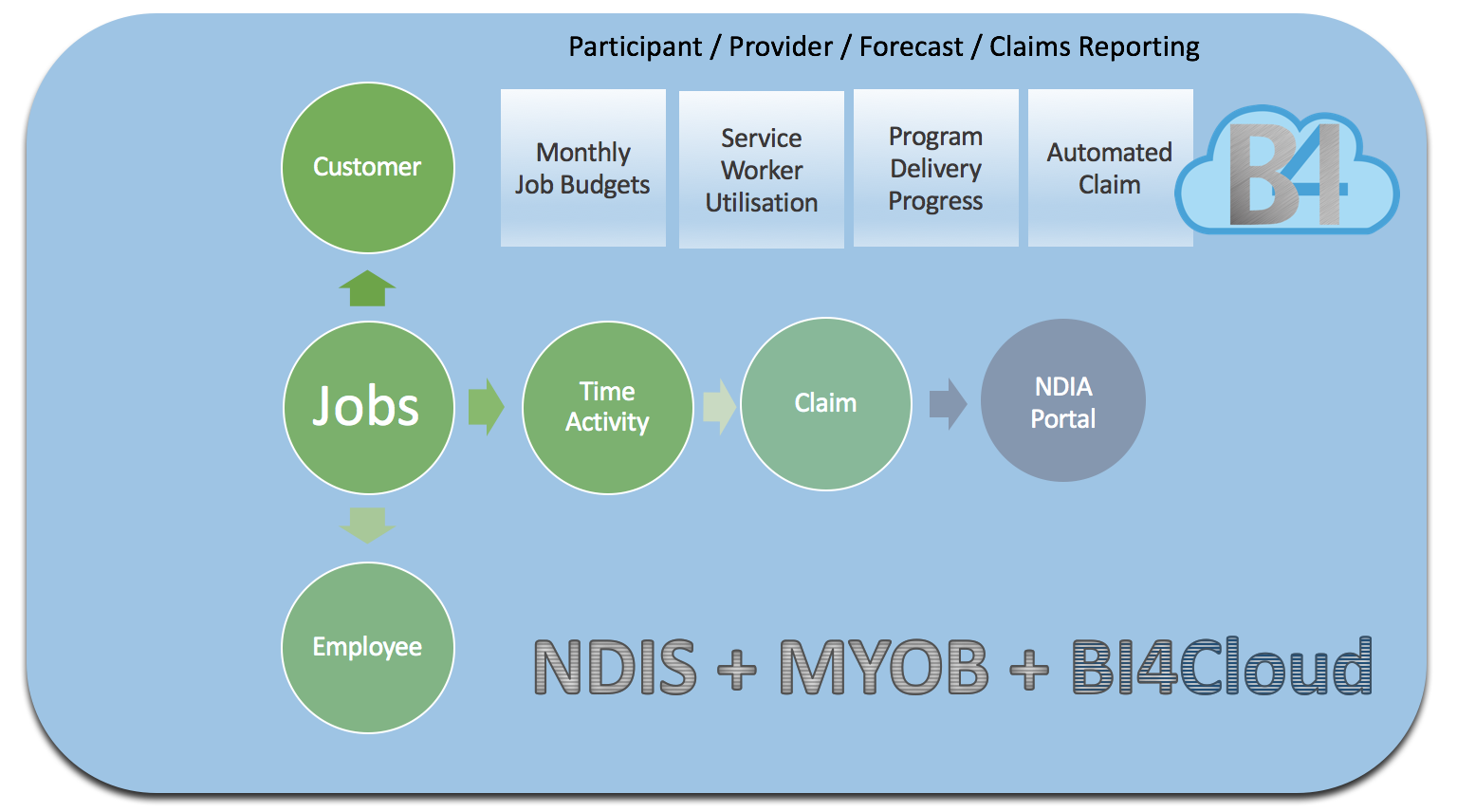 The next processes are to
Create Customers (Participants)
Create Employees (Support Workers)
Enter Jobs (Service Plans)
Enter and Process TimeSheets
Produce Invoices from these Timesheets
Claim on NDIA Portal
The Implementation Guideline goes through these entity and process mappings in detail. Further information can be found in the link Using MYOB to Implement NDIS.
Summary of outcomes at one of the Service Providers we worked with as shown on the ADHC website.