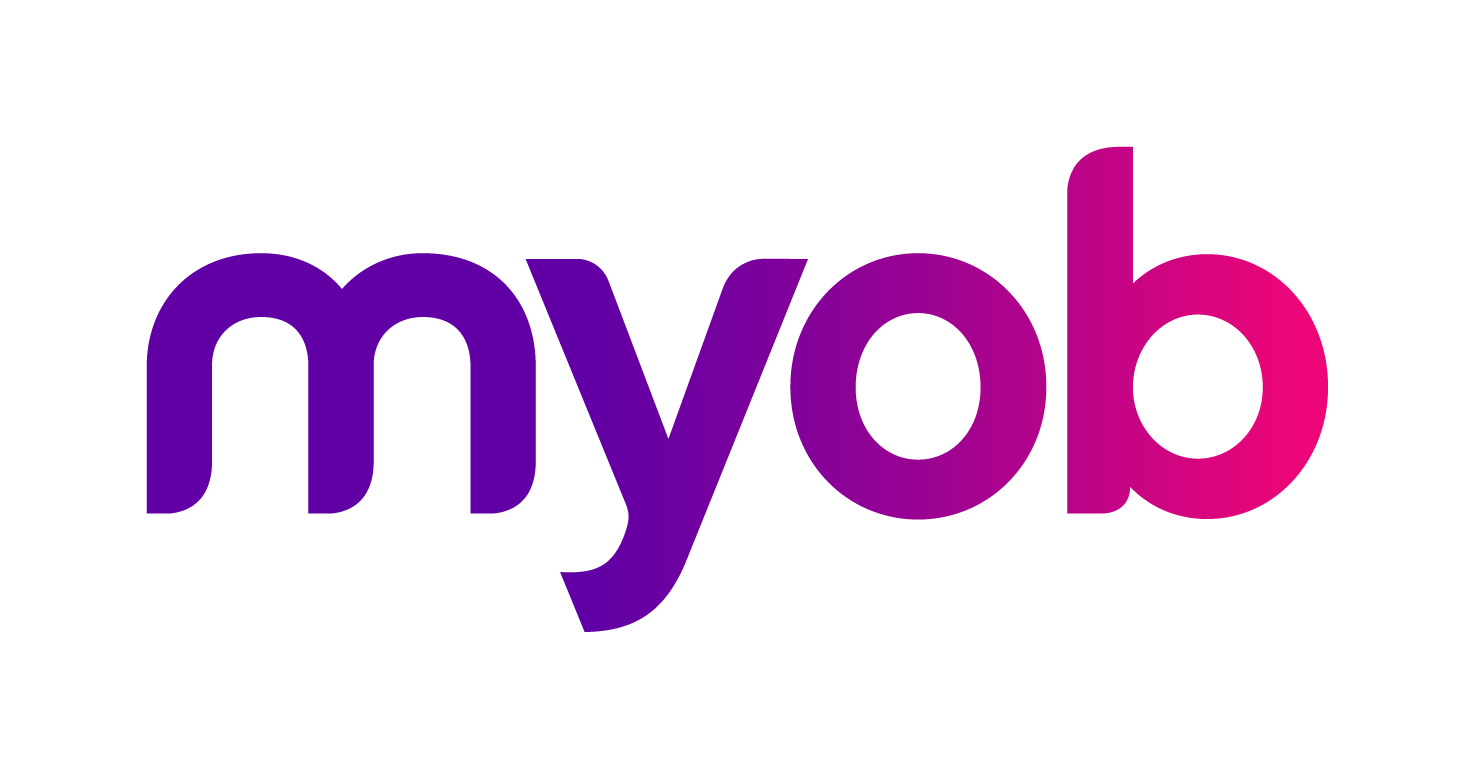 Deliver High Level Reports by Using GL Headers to Group GL Accounts Together
High level or summary Profit & Loss and Balance Sheet reports allow users to quickly see the business overall, compare to budget and spot trends. From there you may wish to drill down on a specific type of income or expense to specific accounts to investigate any issues in more detail.
Over time your Chart of Accounts (P&L and Balance sheet accounts) are bound to grow as you add new accounts to track an increasing number of elements of your business.
A quick and simple way to streamline a growing chart of accounts is to use GL Headers to Group GL accounts together, then report at the Header level.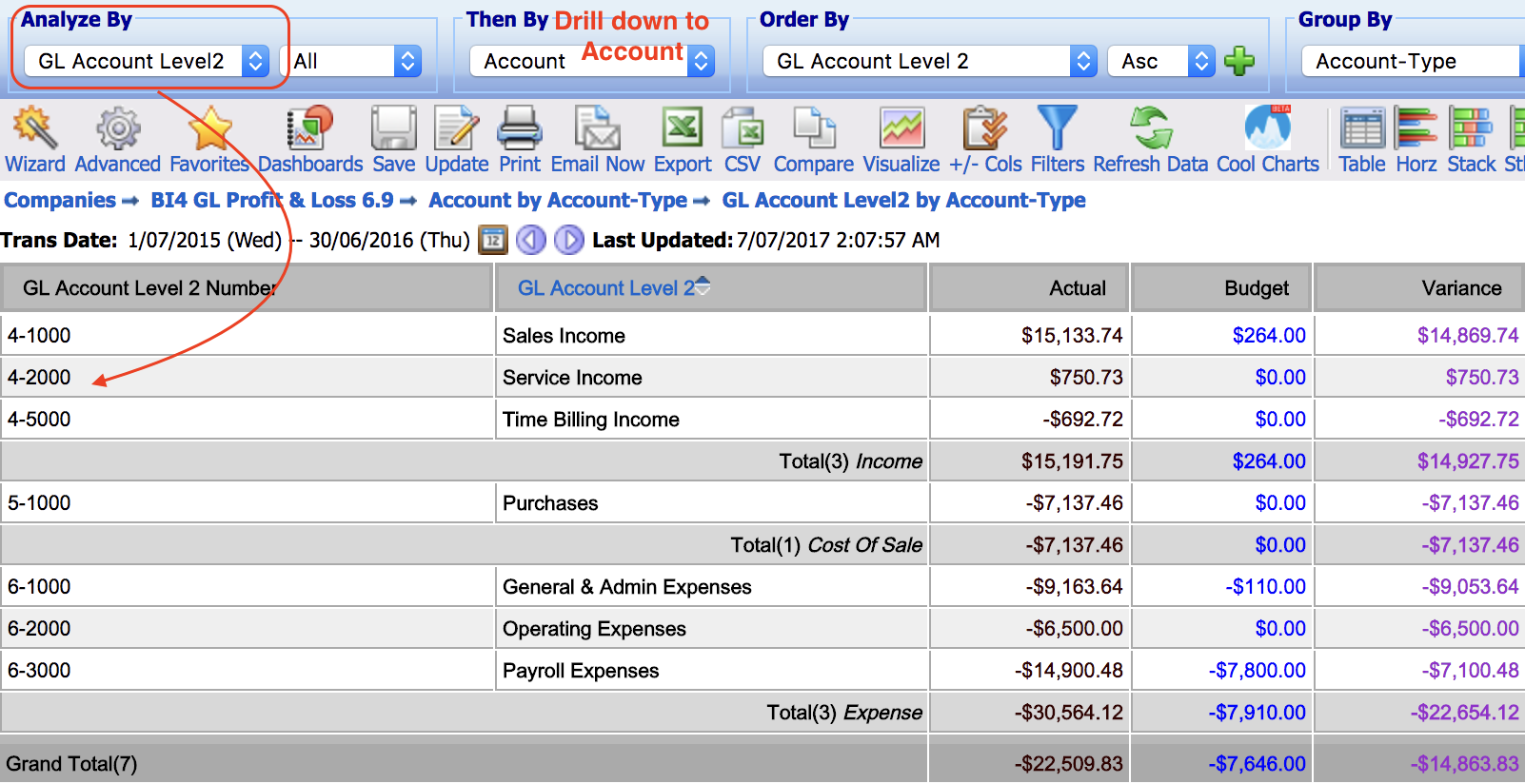 Using MYOB this is done by creating Header accounts then indenting accounts under each header.
Click to Learn how to setup GL Header accounts in MYOB.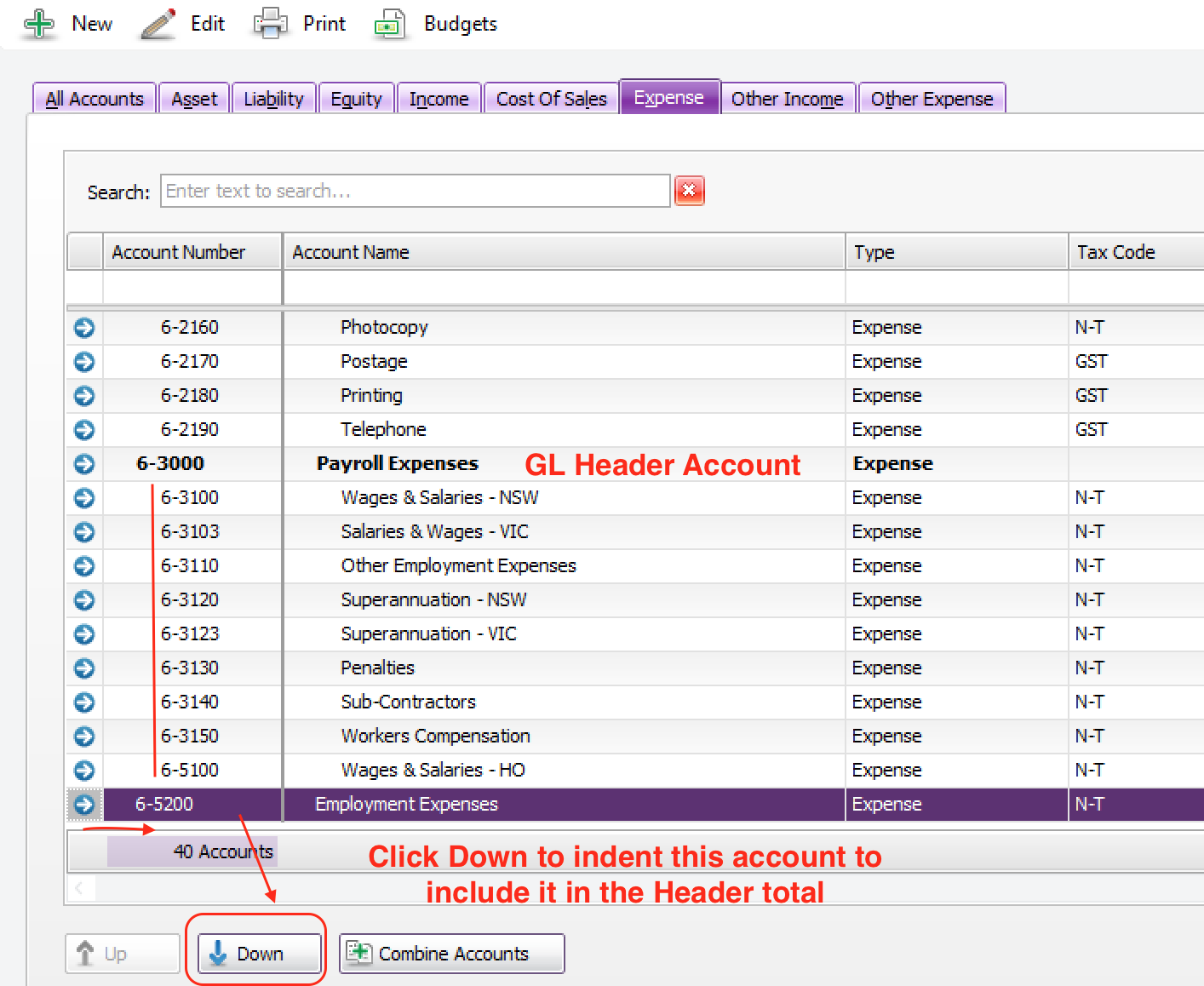 Multiple GL Header Levels Automatically flow through to BI4Cloud P&L and Balance Sheet reports
In BI4cloud these appear as:
Use these Levels to Report by, Subtotal by, Filter by and then drill down to see more detail.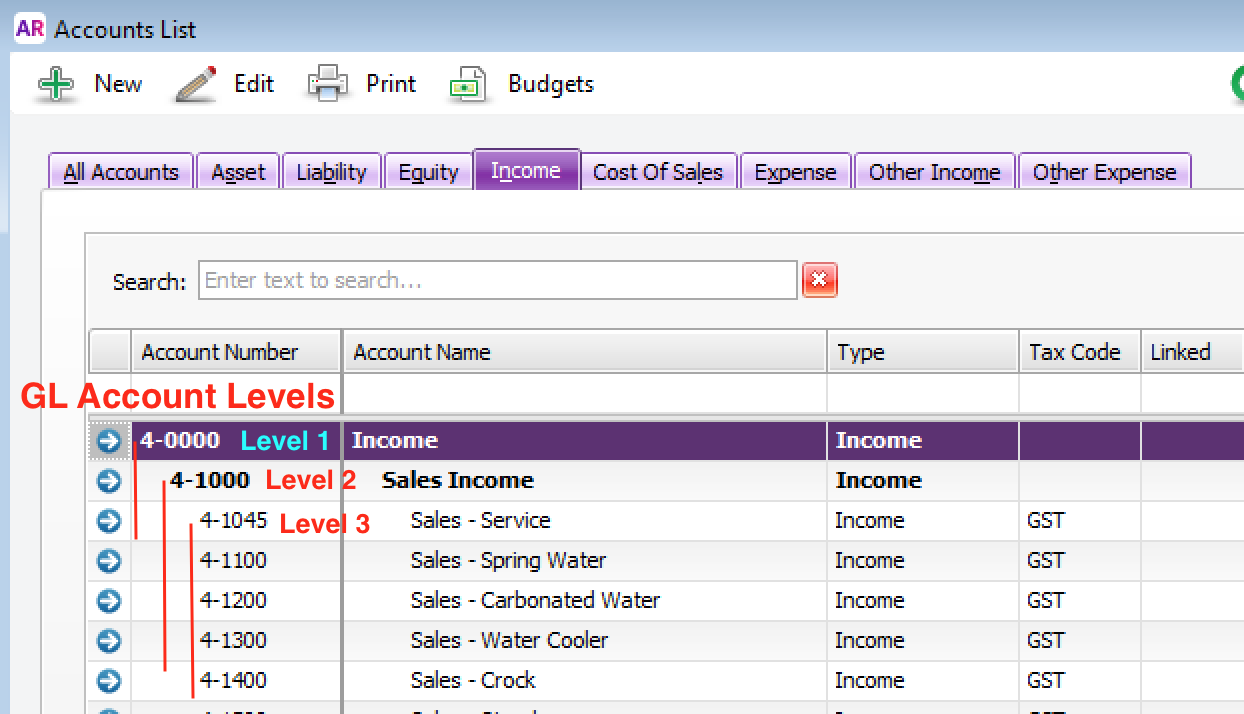 Before - Detailed P&L by Account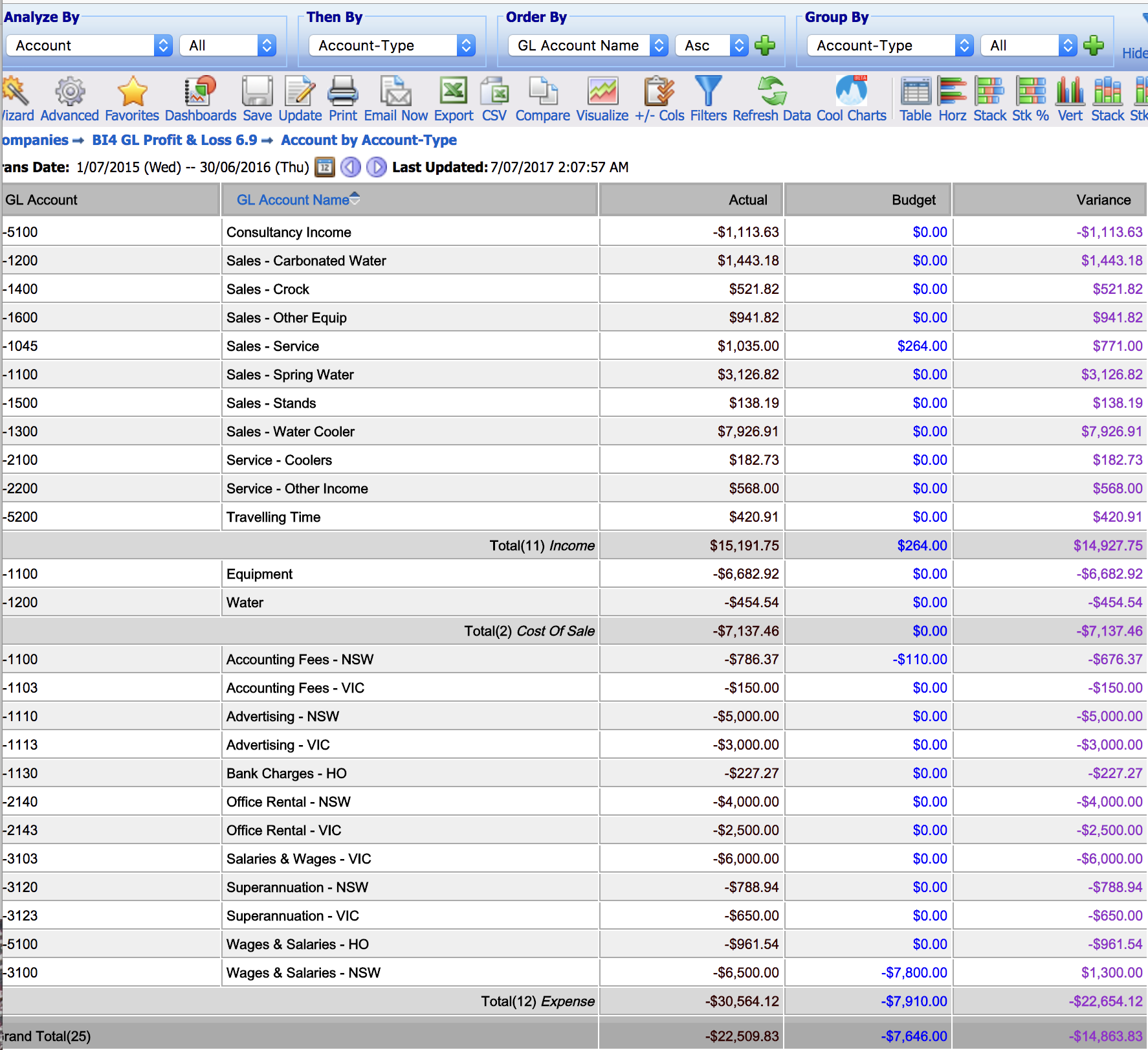 After - Summary P&L by GL Header Level
You can then
Drilldown on a Header Level to see the underlying accounts; or
Analyse by Account and use the GL Header Level to subtotal by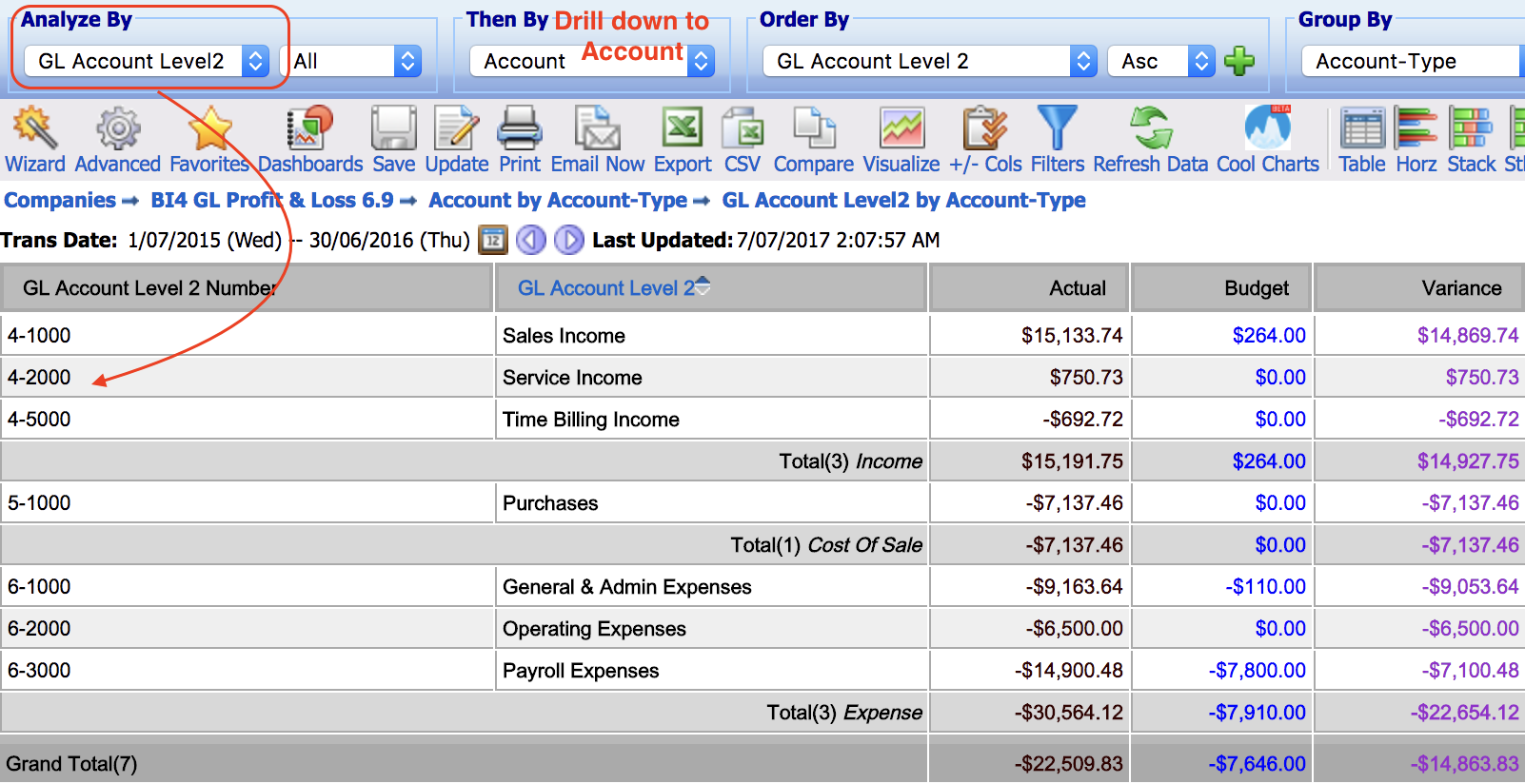 Other Options to Streamline a Growing Chart of Accounts
Use Jobs to track accounts in more detail rather than creating new GL accounts e.g.

Marketing/IT or Project expenses
Vehicle expenses by MV
Travel expenses by employee

To re-arrange the P&L structure or to reallocate accounts into divisions use BI4Cloud GL Custom Lists (Available in the Cool Stuff - Enterprise 5 user version of Bi4Cloud).