Bi4Cloud displays report data in a web browser and the heading is stays static as you scroll through the data.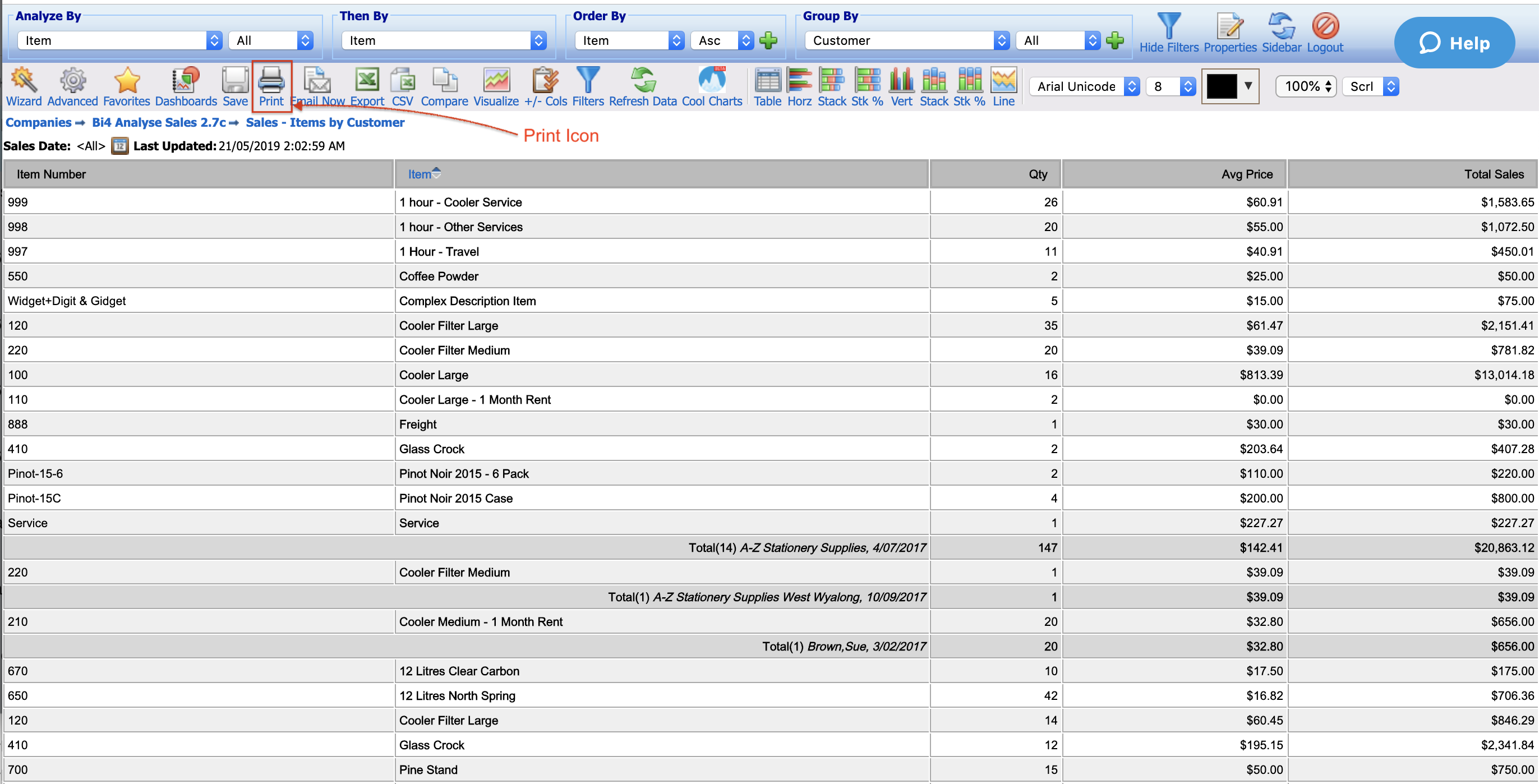 At times there may be a need to have these reports printed and in this case would want to the page heading to appear on every page. To do this we have a Print icon that prints through the browser to hard copy. We provide the browser with style sheet "instructions" of what the headers are but each browser will deal with this differently.
If you use Google Chrome browser then upon pressing the Print Icon the following will be displayed.
Notice on the second page in the preview pane the heading have repeated and so when printed each page will have a headings.