Introduction
Bi4Cloud has an integration with Xero enabling Xero users to have access to Bi4Cloud reporting, charting, emailing and consolidation features.
Trying BI4Cloud on Xero is really easy. Just follow these steps.
Signup for a Bi4Cloud 14-day free trial*
Sync your Xero companies
Analyse your Business
Already a BI4Cloud user ?
If so drop us an email at support@bi4cloud.com with the subject "Xero trial" and we will add additional slots so you can trial your Xero files
SignUp for a Bi4Cloud Account
When you sign Up for a Bi4cloud account you get 14 days free. Here's the link. We will ask you for an email address and password that you will use to sign in. More details here
The form looks like this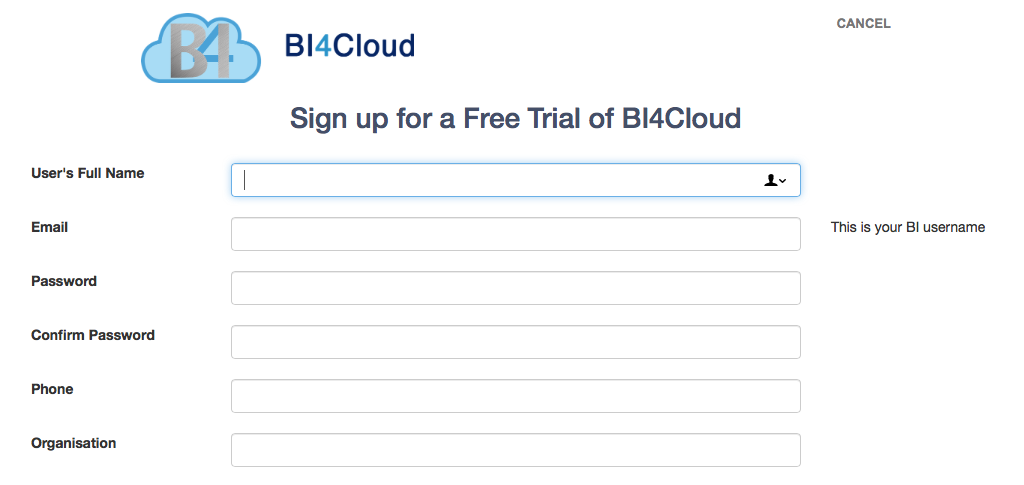 Connect your Xero Company
After completing the Sign Up you will be directed to the BI Admin Console. If you are not automatically redirected then go to my.bi4cloud.com and login. The Admin form looks like this. To connect a company to BI4Cloud click the + Add Company icon.

You will now select the accounting package to connect to - choose Xero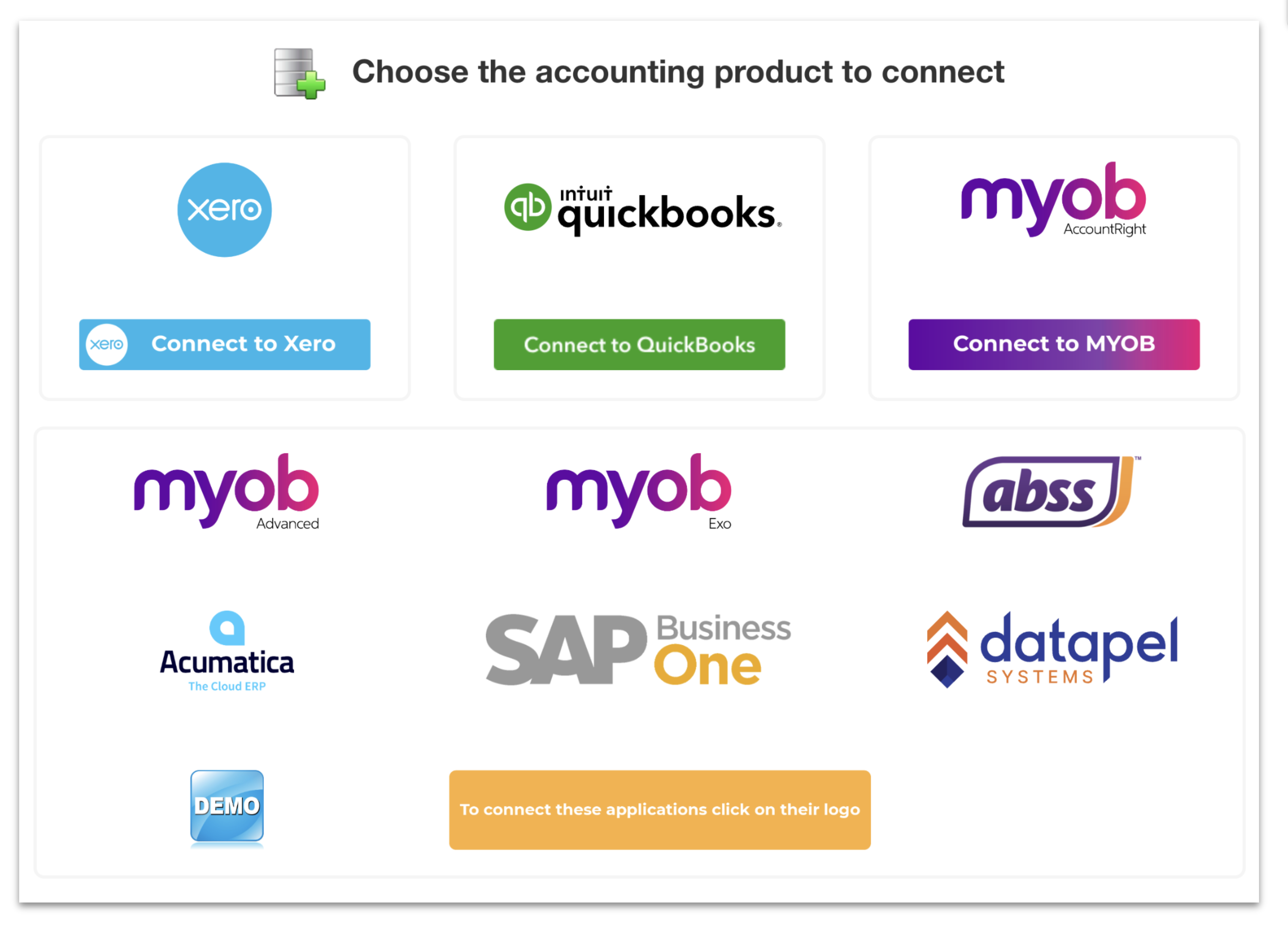 and you be re-directed to the Xero login page. Login using your Xero credentials.
Note you must have Standard or Advisor access setup in Xero to connect a company to BI4Cloud.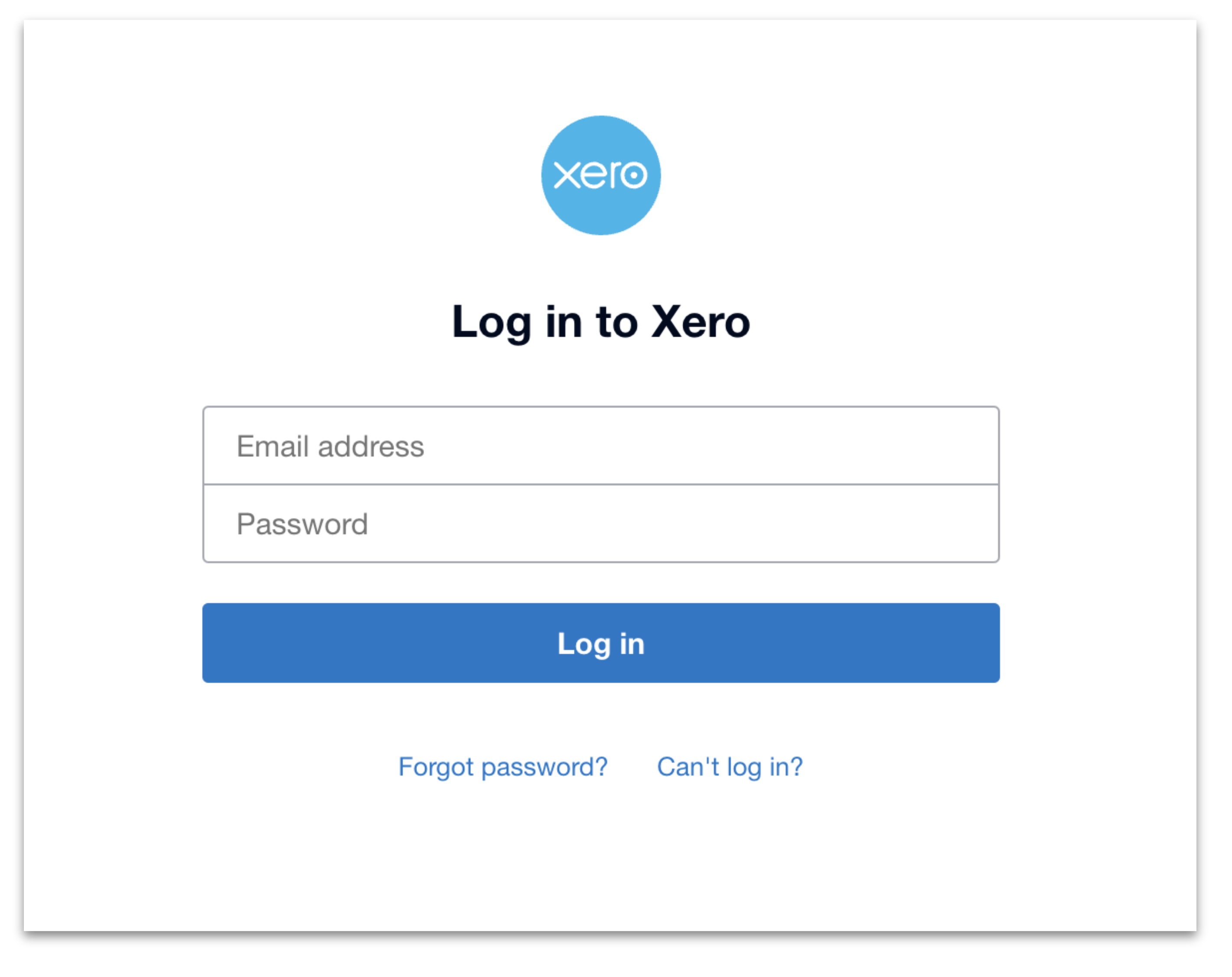 Choose the company to connect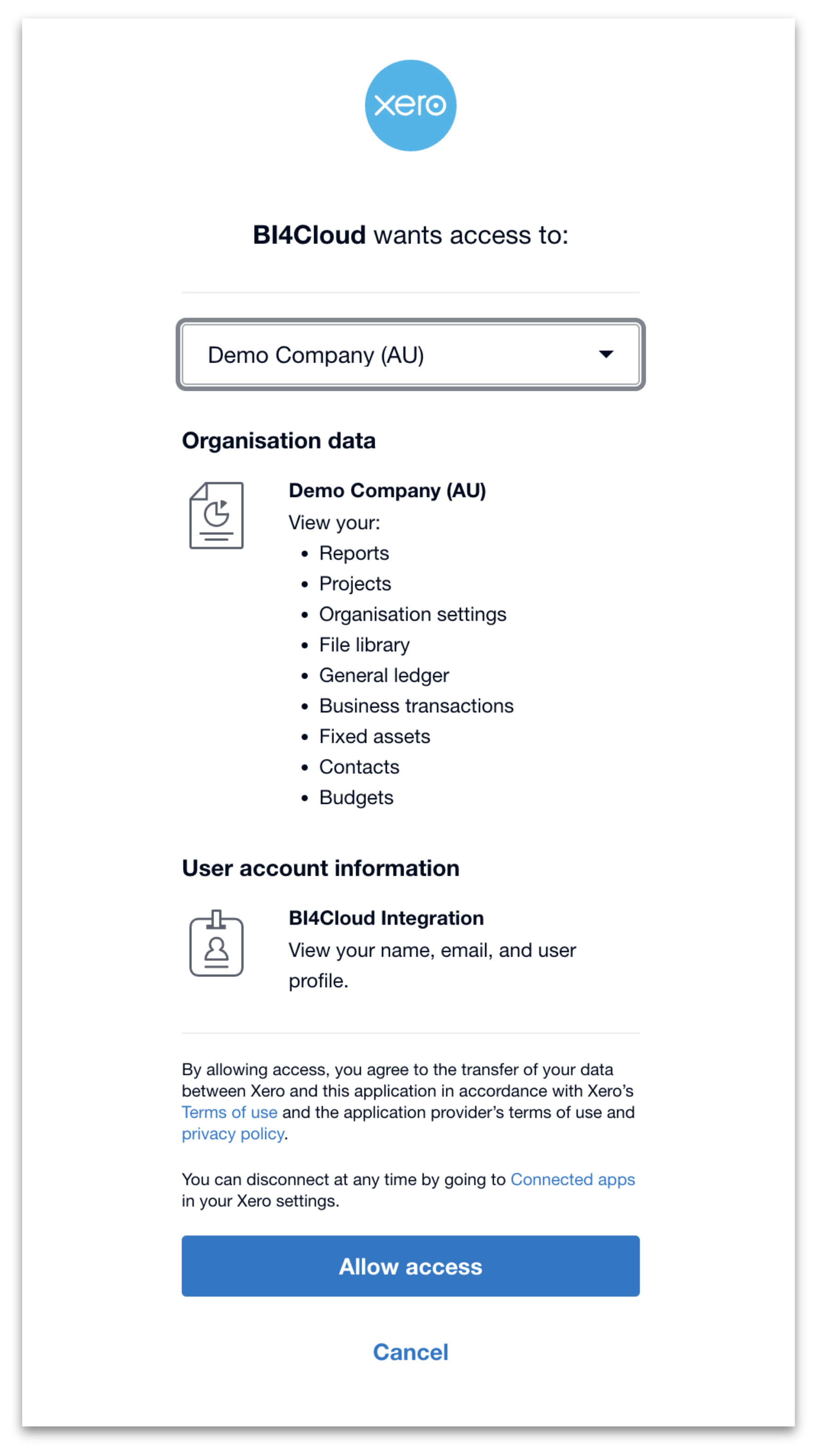 After you allow access Bi4Cloud will then read the Company info and display the Company name and a synchronisation start date calculated by using the Organisation Current Financial Year start date minus 1 year. In this way we get last year and this years information.
If you wish you can edit the Company Name and this name will appear in the BI4Cloud app
Click Save
You will receive a dialog indicating the the sync request has been scheduled.

You will then be returned to the BI Admin console. The Refresh Icon will blink green/ orange. Be patient and wait for the Last Extract time to display against your file (the screen will refresh every minute). The first company sync can take a long time depending on your data. When it's done we will send you an email.

Whether you went away and received the email or waited you will see a screen similar to the display below.
You can customise the spark charts by clicking on the info button and selecting the chart style and then press the Company from the menu. Here Sales and GL Spark chart is selected. These spark charts are intended to provide a thumbnail of each companies activity.

I'm Connected - What Now ?
We suggest you login to your BI4cloud account at my.bi4cloud.com and try the default favourites we have created running on your data.
There are several resources available so you can chose what works for you depending on your preferences.
1. I like to watch - Plenty of video resources at See It
2. I like to read -
3. I like to be shown - Book a free 15 mins free dem or buy some consultant time at Booking Appointment
4. Also this article on Getting Support can help